How to take photos like a professional photographer with your LG G3? The LG G3 has a 13MP rear camera which can record 4K UHD videos at 30fps and 1080 videos at 60fps. The front camera is 2.1MP and can record 1080 Full HD videos at 30fps.
Even though the camera is excellent on the LG G3, how can you take pictures which look like they have been taken by a professional photographer? LG has just posted a video about this and the tutorial is very simple. Actually, there is no tutorial at all.
Also Read: LG G3 Water Test Done – Is It Waterproof?
The video says that if you want to take pictures like a pro with your LG G3 you have to just shoot. Yes, just shoot. With this video LG wants to highlight the features of the LG G3's camera including Laser Auto Focus, Magic Focus and Tap and Shoot.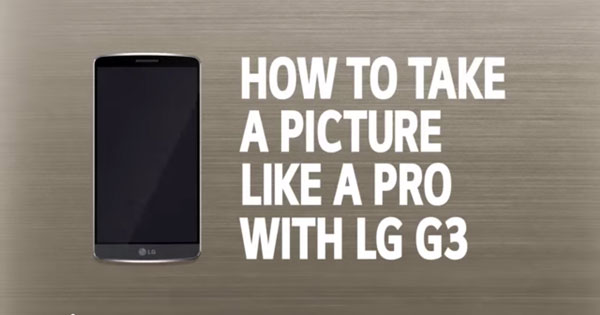 Because of the Laser Auto Focus, focusing with a smart phone has never been so quick. The phone is able to focus at a subject within a few miliseconds. This way you will never lose your shoot.
Also Read: How To Remove/Freeze Bloatware On The LG G3
Also, you don't have to tap the small button at the bottom to take a picture. You can click anywhere on the screen and the phone will automatically take a picture. These were a few features that LG G3 wanted to highlight on the video.