Solving equations with 2 or 3-digit numbers can be a difficult task, especially if you don't know some important yet easy to remember tips and tricks. How many times have you been in a situation where you had to solve an equation by mind and calculators weren't allowed?
There are some very easy and interesting tips & tricks which help you to solve equations a lot faster. You would be amazed how simple solving difficult and complicated equations is if you in what numbers you should focus. Also, by playing a game that is specifically designed to help you remember some of the most important tricks, it won't be a hard time for you. How can it be better than learning mathematics while playing? A game that helps you learn.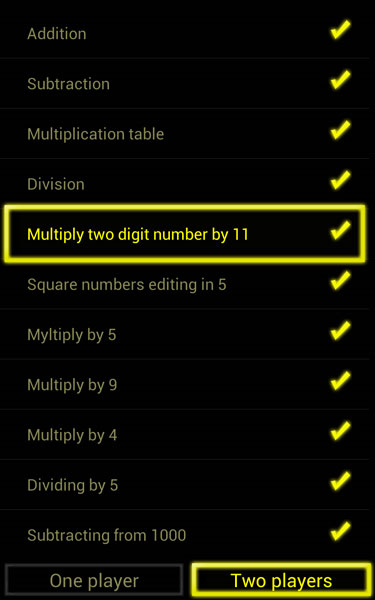 Math tricks is a simple app that has three modes; Training Mode which has all the possible math tricks you can imagine. You can learn how to divide three-digit numbers, multiply two-digit number by 11, solve tough multiplications and learn the power of two. Single Game where you test all the things you learned from the training mode.
There is also a timer so make sure to solve the equations in time. And finally, Joint Game. If you think you are good enough, challenge your friend and see who's better. You can play together with your friend on the same phone.
Download Math Tricks for Android devices here and learn some interesting tips.