Leaked photos of the Gold variant of the upcoming Galaxy F (S5 Prime)  are out. The release of the Galaxy S5 Prime is closer than ever. It all started with rumors from those who weren't happy with the original Galaxy S5 and its design and body quality.
Now, after one month, the existence of the Galaxy F is getting truer and truer every day it passes. Actually, Samsung itself denied the project of creating a prime version of the S5 and said that there will not be a metallic phone. However, all these rumors and leaks are saying the opposite.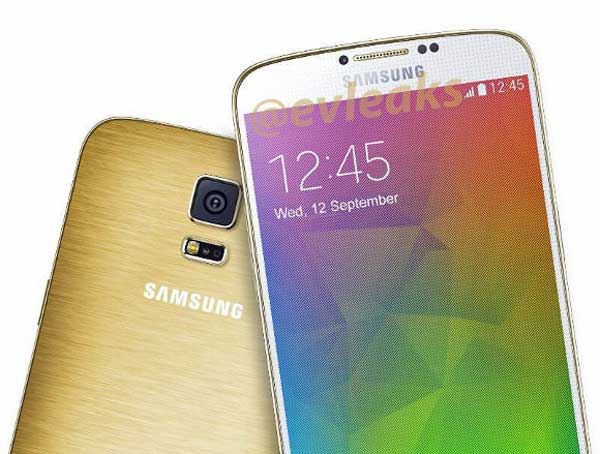 Recently, we have seen the upcoming Galaxy F in black and now, there are a few leaks of the device in gold variant. As with the black variant, the gold one keeps the brushed aluminum effect on the back of the phone and the front is white whereas on the Galaxy S5 gold variant, the front is black.
There is still no official confirmation that the back cover will be aluminum, as we have seen the brushed aluminum effect on the LG G3 as well, which has a plastic back cover. However, nothing is official yet, The Galxy S5 Prime is expected to get released on September 12, the same day with the upcoming Samsung phablet, the Galaxy Note 4.