You can now download the wallpapers and live wallpapers that come with the iPad Air 4 and the new iPad 2020 (8th gen). If you missed the launch event, then Apple released two new iPads. The iPad 8th gen is the current flagship of the baseline iPad series, while the iPad Air 4 is the more powerful and more expensive tablet between the two.
The baseline iPad 8th gen has a 10.2-inch RETINA IPS display with a resolution of 1620 x 2160 pixels, the A12 Bionic chipset, 3GB RAM, 32/128GB of internal storage, a single 8 MP main camera, a 1.2 MP front-facing camera, stereo speakers, USB Type-C charging port, and a non-removable 32.4 Wh battery. The price tag of this iPad is $329.
The iPad Air 4 is more powerful. It has a 10.9-inch Liquid Retina IPS display with a resolution of 1640 x 2360 pixels, the A14 Bionic chip,  64GB/256GB of internal storage, 12MP main camera, 7 MP front-facing camera, and a 28.6 Wh battery. This iPad costs $599.
While you wait to buy one of these two iPads, you can download the stock wallpapers in the meantime. There are five wallpapers from the iPad Air 4 and iPad 8th gen that you can download below, thanks to Twitter user AR7.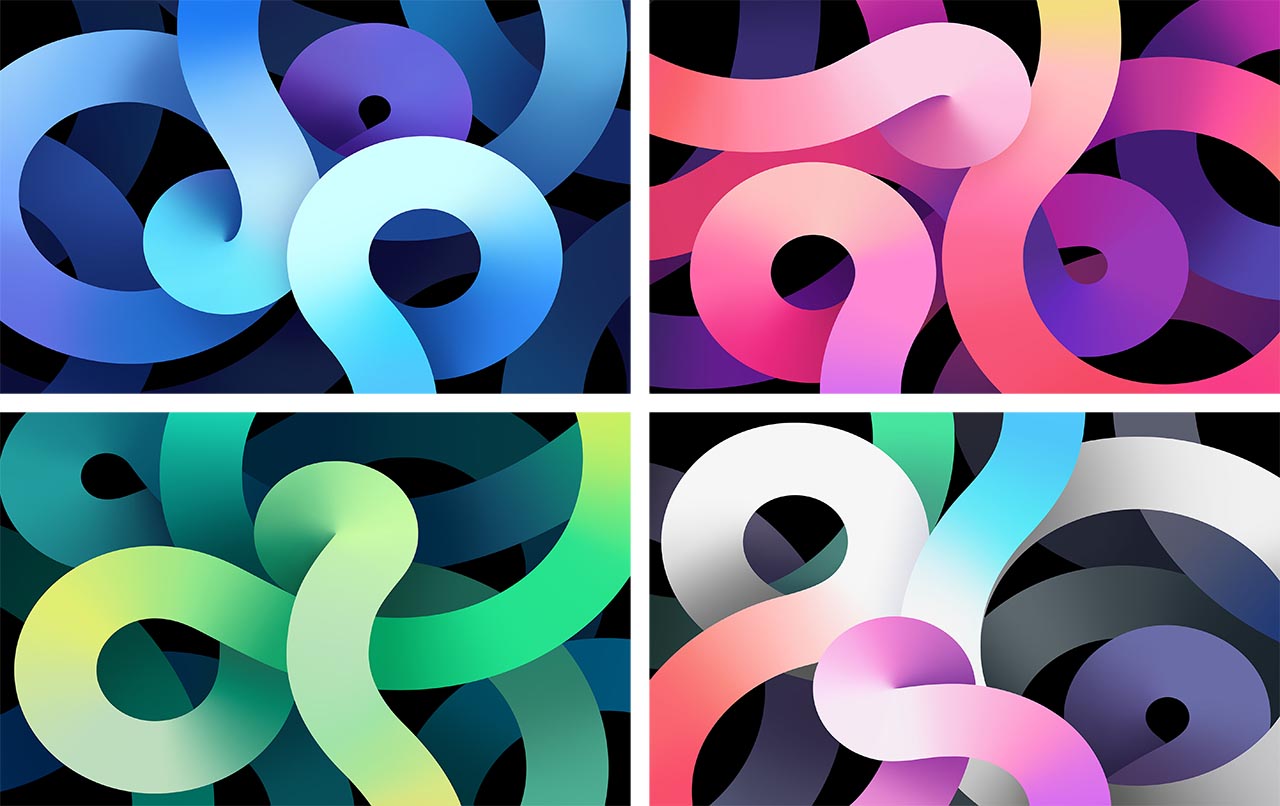 Download iPad Air 4 (2020) Wallpapers
There are five images available online. The creator of these iPad wallpapers has released different variants of the images aimed towards different devices. These wallpapers are optimized for iPhones, iPads, and desktops.
Each wallpaper comes with a resolution of 2880 x 1800 pixels for the desktop version, 1952 x 27868 pixels for the iPad version, and 1242 x 2688 pixels for the iPhone version.
UPDATE: Download iOS 14, iPadOS 14 and macOS Big Sur wallpapers
If you are wondering how you can download the wallpapers, it is fairly easy. Open one of the images, press and hold on it, and tap on Download. The image will be stored on your phone's gallery app. Now open the downloaded image, and set it as a home screen or lock screen wallpapers. Enjoy the new iPad Air 4 (2020) wallpapers.