Thanks to a few devoted developers, the Samsung Galaxy S6 has been enjoying the latest Marshmallow perks. First, we saw CF Auto Root and a custom kernel for the Galaxy S6 on Android 6.0.1 Marshmallow. Now you can install the most popular recovery as well.
TWRP is the most popular recovery among Android phones. It supports hundreds of devices including the Samsung Galaxy S6. The phone has just received the Marshmallow update. Because the firmware is new, many things stopped working including TWRP.
But thanks to Manh_IT, you can restore most of them. TWRP is used for many things. You can flash a custom ROM, custom kernel and extra mods on your Galaxy S6 Marshmallow. Follow the guide below to learn how to install TWRP on the Galaxy S6.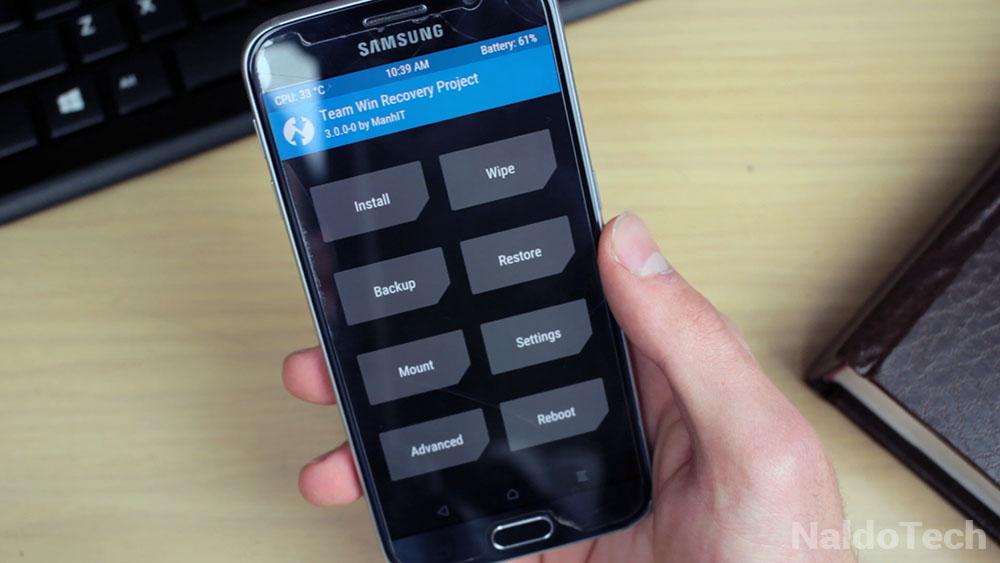 To flash the recovery you need two things. You need Odin, the tool which you are going to use to flash TWRP, and you also need the recovery file itself. Here's how to do it.
How to install TWRP on Galaxy S6 Android 6.0.1 Marshmallow
Things you need to download
How to install TWRP using Odin
Firstly, you need to unzip the Odin package and open the program. Also, make sure you download the TWRP to a secure place.
Launch Odin.
Click on AP and select the TWRP custom recovery file.
Turn the phone off, go into download mode and connect it to the PC using a USB cable.
Press the start button on Odin.
TWRP will be installed on your Marshmallow Galaxy S6 in just a few seconds. The phone will reboot and then you will be able to go into recovery mode.