Custom Recovery is a magical piece of software that is found on Android devices. We all know that Google's OS is open source, therefore everyone can take the source code and modify it. Well, that's what developers do at least. Developers are the ones who have enough knowledge to modify Android OS firmware by adding, removing and optimizing code.
But this cannot be done by a normal user. While Android users are known to be smart and know how to customize their devices, most of them do not have enough knowledge to optimize the firmware of their devices by themselves. That's why they install ROMs and mods.
Also Read: How To Improve Nexus 5 Screen (Calibrate Display Colors)
Mods are small pieces of software which can be flashed in order to change or edit a system file on the Nexus 5. Or if you want to completely customize your Nexus 5, you have to install a custom ROM.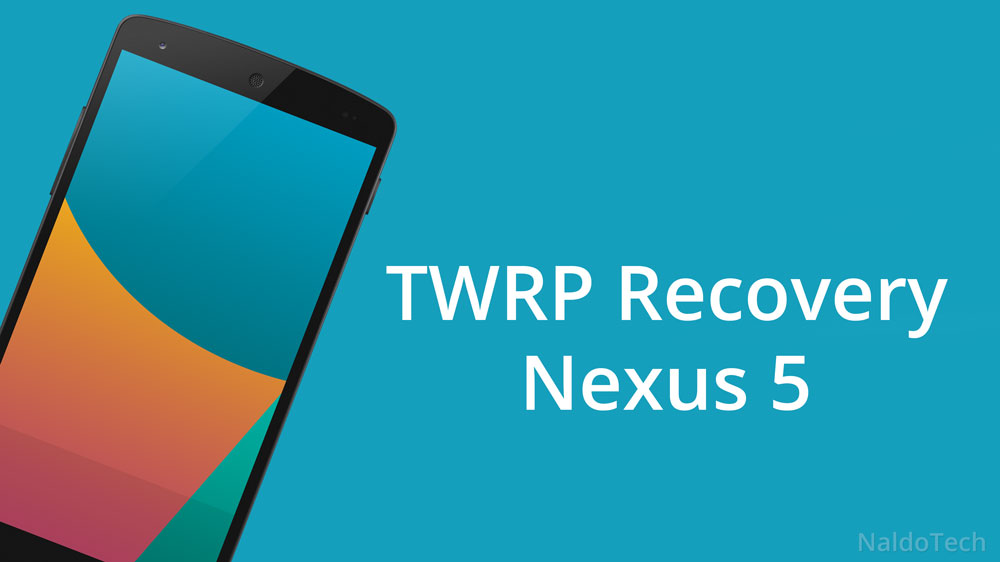 No matter what you decide to do, to flash zip files on your Nexus 5 you need to have a custom recovery installed. Every Android phone comes with a stock recovery which is basic.
It can do simple things like wipe data and apply software updates. However, it cannot be compared to a custom recovery which can do more things such as flashing ROMs, mods, making system Nandroid backups, using ADB commands and more.
There are many custom recoveries available out there but TWRP is considered by many as the best one. It is a well-known recovery as it has been available for a long time. It has a long list of features including full touch user interface and customizable theme.
If you have just started customizing your phone, the first thing you must do after rooting the Nexus 5 is to install a custom recovery. So here's a detailed and thorough guide how to install it.
How to install TWRP recovery on Nexus 5
Method 1 – TWRP Manager
Download TWRP Manager app from the Play Store.
Install the app and open it.
There will be an app saying "Install TWRP". Tap on it.
Select your device which in this case is the Nexus 5 or "hammerhead" and click install.
Also Read: Improve Battery Life & Security With WiFi Better Battery
Method 2 – Recovery Image
Download TWRP recovery image here.
Turn off your Nexus 5.
Press the Power and Volume Down buttons at the same time to go to Fastboot mode.
Open CMD and enter the following command: fastboot flash recovery recoveryfilename.img
Change the "recoveryfilename.img" to the name that the recovery image has.