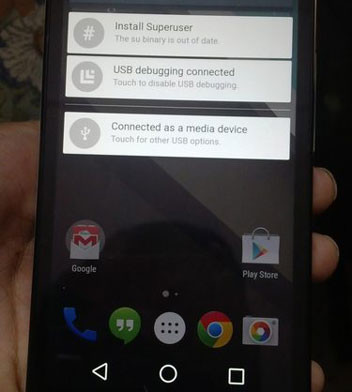 Android L Developer Preview ROM has been ported to the HTC One M7. The HTC One M7 is the first non-Nexus device to get the Android Developer Preview build. Nexus 5 and Nexus 7 users can officially install Android Developer Preview builds and Nexus 4 users can install the ported version of Android L.
Since the Nexus 4 is a Nexus device, it wasn't much of a surprise to receive the Android L port. But it is a nice surprise to see that the HTC One M7 is receiving yet to be released Android L build. The port has many ramdisk and kernel modifications in order to work on the HTC One.
Also Read: How To Restore HTC One M8 To Stock Firmware
Unlike the Nexus 4 port, the HTC One Android L is not very stable and has many things that are not working including WiFi, Bluetooth, Data, Sensors, Camera app and sounds while everything else is working fine.
If you want to test Android L Developer Preview on your HTC One, go ahead and download the port here.
Requirements & Warnings
– Root Access.
– Latest Recovery installed. TWRP and CWM are preferred.
– This will delete all your installed applications and data.
Also Read: List of HTC Devices Getting Android L (Sense 6) & KitKat
Installation
Step 1. Move the downloaded ROM file in your phone's storage. It can be the internal storage or a Micro SD card.
Step 2. Boot into Recovery and wipe cache, dalvik cache, system and data.
Step 3. Flash the ROM through Recovery and reboot your phone.
Step 4. The fist boot takes around 15 minutes because ART runtime system needs to optimize all  the applications.
HTC is expected to release the official Android L update for the HTC One M8 and HTC One M7 within 90 days of the official release of Android L from Google.