Both the OnePlus 3 and OnePlus 3T are great phones without any doubt. They have some of the best specifications on the market and are some of the few phones which have 6 GB of RAM for extreme multitasking. Both phones come with OxygenOS, which is based on the pure stock Android experience.
Both phones are extremely fast, but sometimes the stock ROM gets boring, and users need to change it up a little. What's better than installing a Pixel-inspired ROM? Recognized contributor "t-shock" has published Pixel Experience, a custom ROM for the OnePlus 3 and OnePlus 3T.
As the name suggests, the aim of the ROM is to bring the Google Pixel experience to the OnePlus duo. It has all the applications and the features that Google Pixel smartphones have, and you can have them on your phone through this ROM.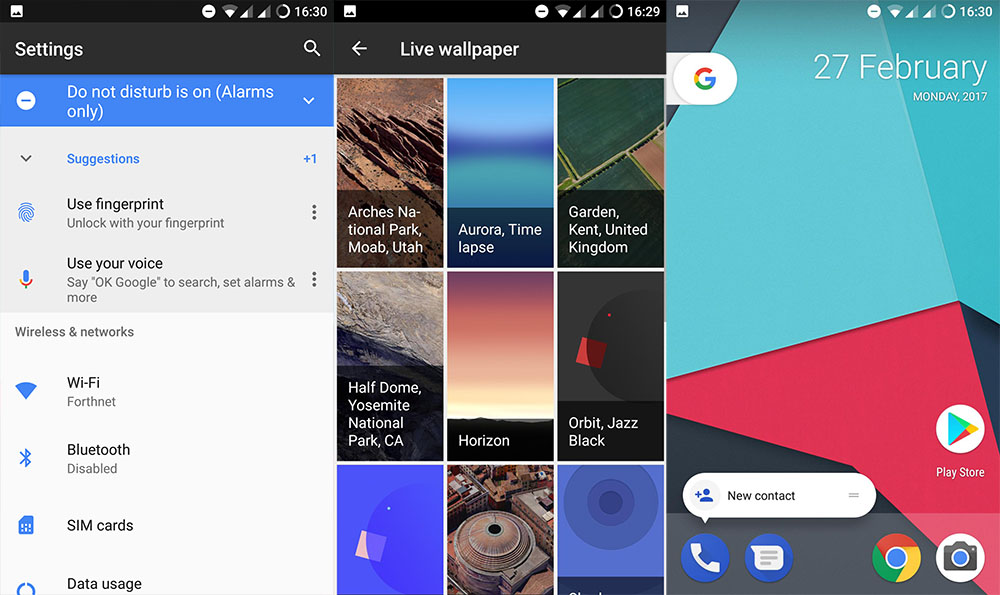 Install Pixel Experience ROM on OnePlus 3 and 3T
Pixel Experience is based on the latest LineageOS build, and offers the best Pixel experience without any additional useless features.
Pixel Experience for OnePlus 3/3T – Features
All Google Apps
Pixel Launcher with round icon support
Pixel Boot Animation
Pixel Sounds
Pixel Live Wallpapers
Pixel's blue accent
Google Assistant
Root
Round Icon for Settings
OnePlus' Recorder app
If these are features that you are interested in, then download all the required files below and install it on your phone.
Download
Installation
Download all the files linked above and transfer them to your phone.
Turn off the phone and go into recovery mode. To do so, press and hold the volume down and power buttons at the same time until you get to recovery mode.
When you go to recovery, it is recommended to wipe data and perform a factory reset.
Then, go to "Install zip" and choose the Pixel Experience ROM file. Then swipe to flash the ROM.
Now you need to flash the Pixel Experience Add-on to get all the Pixel features.
Once you install the Add-on file, flash Google Apps.
Now reboot your phone and enjoy a Pixel inspired OnePlus 3 or 3T. That was it. Now you have the full Google Experience on your phone. Enjoy!