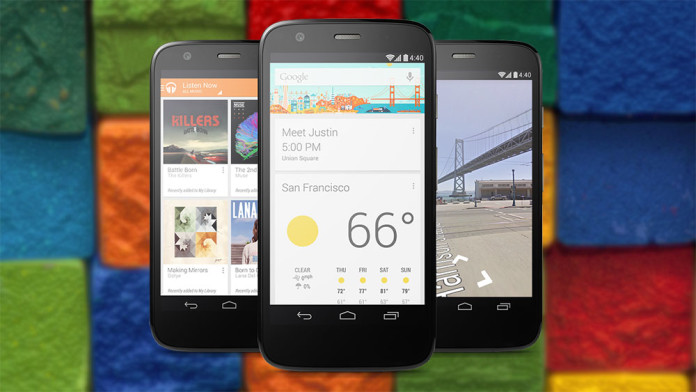 If you own a Motorola Moto G Google Play Edition (GPE), you can update it right now to Android 5.1 Lollipop in two different ways: automatic OTA or manual OTA. We are going to explain both of them below in just a moment.
After seeding the Android 5.1 update to its most important phones including the Nexus 5 and Nexus 6, Google has started releasing OTA updates to Google Play Edition phones. GPE devices are manufactured by other companies while Google takes care of the software. Since the one responsible for the software is Google, all GPE phones come with stock Android firmwares.
This not only ensures a better performance and less bugs but also continuous software support directly from Google. There is no need to wait for OEMs to release their updates when the search giant is faster and better at them.
The latest device from the GPE group to receive official Android 5.1 is the Motorola Moto G. The most common way of updating is through automatic OTA. This can be done by going to Settings > About Phone and tap on Software Updates. This is the easiest and fastest way of applying the Android 5.1 OTA.
But it can take some time for the OTA to hit your device. If you are inpatient and want the update right now, then we have another solution: manual OTA update. This isn't hard at all to do but it requires basic knowledge about how to go into recovery and apply an update,
How To Install Android 5.1 OTA ZIP update on Moto G (GPE)
The OTA ZIP file can be downloaded directly from Google servers. This ensures that the file is safe and can be installed without any problems.
Download: LRX21Z.M002_15-LMY47M.M001_6.zip
You must be on stock ROM. If you have any custom ROMs installed, please restore to stock.
Download the OTA ZIP file and move it to your phone.
Turn the phone off and boot into recovery mode.
In recovery, select "Apply OTA" or "Install ZIP" and find the downloaded file.
Select the file and flash it.
The Android 5.1 OTA will be applied and the phone will reboot with Android 5.1 Lollipop on board.