The race between developers for who ports the Android 5.0 Lollipop ROM on their devices first has officially started since Google released the Nexus 6, Nexus 9, 5.0 Lollipop Developer Preview and source codes.
All these goodies have allowed Android developers to either port from current Lollipop images or create builds using the source code that Google released a few days ago.
One of the first devices to receive a functioning Lollipop ROM is the Nexus 4. Developers have managed to create a ROM using the Nexus 6 LRX21M dump. It contains the complete Nexus 6 framework and apps (S builds).
Also Read: Download Touchwiz Launcher and Theme on Nexus 4
Now you can enjoy all the features and amazing user interface with Material design of Lollipop on the Nexus 4. You can install the ROM on your phone. Follow the simple steps on the guide below.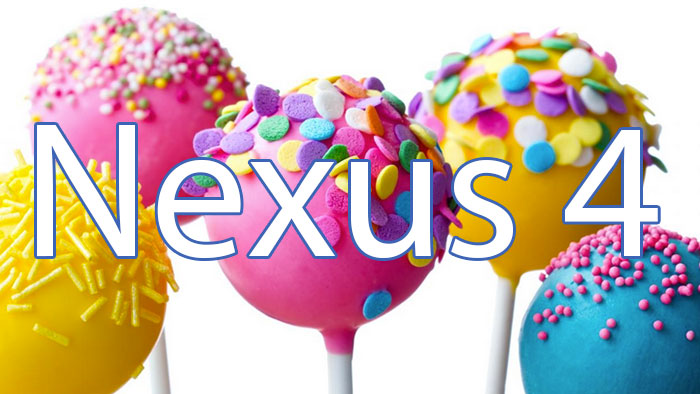 Downloads
Android 5.0 Lollipop LRX21M ROM: download
Requirements
Before you start with the installation process, make sure to prepare your phone for the new ROM. Charge your phone at least to 60% so it will not shut down during the process. Also, make sure that your Nexus 4 is rooted and has a custom Recovery installed.
How to install Nexus 6 Lollipop ROM on Nexus 4
Download the ROM from the link above and move it to your phone.
Boot into Recovery Mode. To do so, turn the phone off and press Volume Down + Power buttons to go to Bootloader. There, select Recovery mode.
Make sure to wipe System, Cache and Data. If you don't wipe these, your Nexus 4 will stuck at the boot screen (bootloop).
Install the ROM zip file.
Reboot your phone.
Also Read: Android L Mod System Theme & Apps For Nexus 4
The first boot will take a very long time, sometimes more than 10 minutes. The reason for this is that Lollipop is optimizing all applications to run on ART runtime system.