In this article we are going to show you how to download and install Mac OS X Yosemite 10.10 update on your Mac. Yosemite is the latest version of MAC OS and takes the place of Mavericks.
Before showing how to download and install Yosemite on your Mac, let's go through the main features and improvements the new operating system has. Some changes that are listed by Apple include new dock icons, better Spotlight search, iCloud Drive integration and translucent menus. The most anticipated feature though, is Continuity.
Also Read: Why The iPad Mini 3 Is The Biggest Failure
Continuity syncs your Mac with your iPhone or iPad. It doesn't sync the devices like we are used to see like uploading same contacts and accounts. Instead, it turns the iPhone and the Mac into a single device. If you receive a call on your phone, you can answer it directly from your Mac without having to get up and pick up your iPhone. Also, if you are writing an email on your iPhone, you can continue where you left it on your computer using Handoff.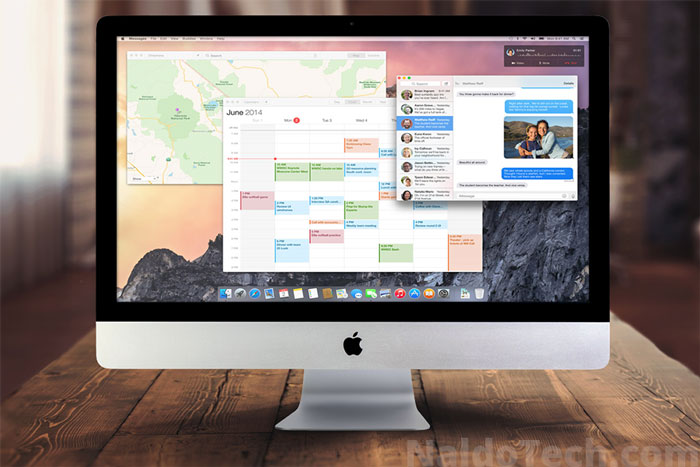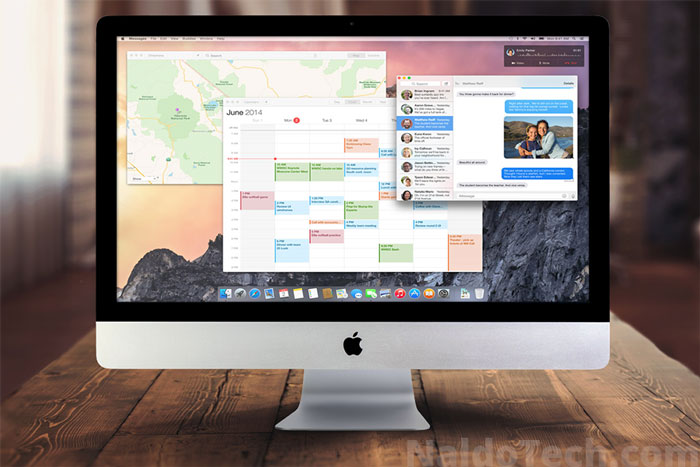 If you have decided to upgrade your Mac to Yosemite, follow the guide below.
Make sure your Mac supports Yosemite
Before starting to download the update, make sure your computer is capable of handling Yosemite. Here are Mac OS X Yosemite requirements:
At least 2 GB RAM. Apple says that you need at least 2GB RAM. But for everything to run fast and smooth, it is recommended to have at least 4GB RAM.
At least 15GB of free memory space. Yosemite is a big update and needs at least 15GB of free memory space to install correctly.
Update you current OS version to the latest update. If you are running on Mavericks, make sure to update to the latest version.
Update all your installed apps. Some apps have been updated to support Yosemite, so make sure to update them all before upgrading.
Also Read: Why iPad Air 2 Sucks & You Shouldn't Buy It
Install
1. Now that you've are ready to install the new MAC OS, head over to App Store.
2. Enter your Apple ID information and click on Download.
3. You will need to wait for a long time because the update is more than 5GB big in size.
4. Follow all the instructions. Most of them are straight forward so you will not have any problems.