Finally! After months of waiting, the HTC One M8 has received the official Android 5.0 Lollipop update. The One M8 is HTC's flagship device and probably one of the most anticipated phones of 2014. The phone was so anticipated that videos showcasing the phone were released before the official announcement of the device.
HTC has been very consistent about software updates and has always updated its latest devices to the latest version of Google's operating system, Android. Google announced Android 5.0 Lollipop in summer of 2014 and was the biggest OS update ever.
Also Read: SkyDragon ROM 5.0 Lollipop for HTC One M8
Lollipop brought a totally redesigned user interface with new animations based on Material Design language. Changes weren't only visual though. Dalvik was replaced by ART as the default runtime environment. This ensures faster performance and less lag.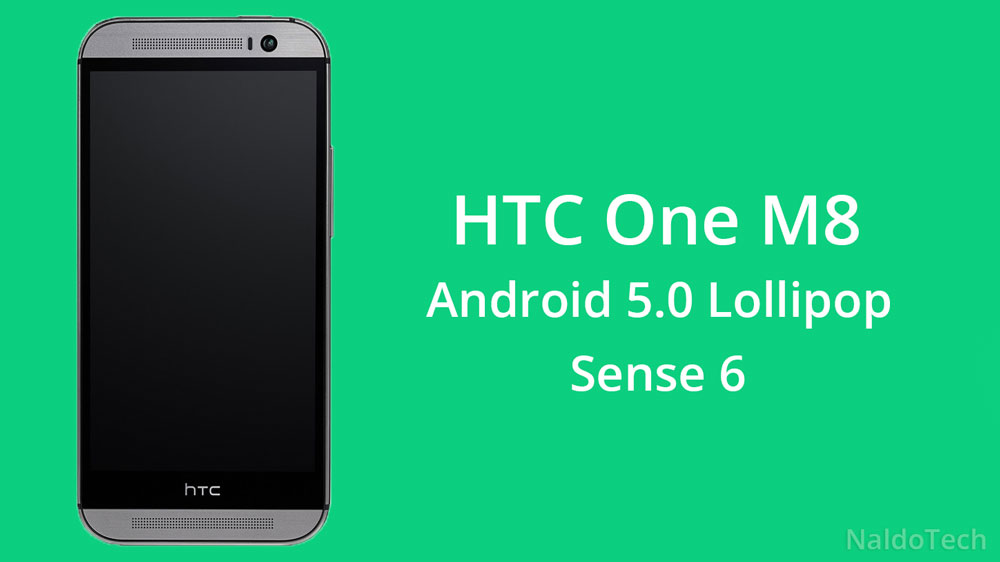 HTC One M8 users have been waiting for the official Lollipop update for months and it is finally the time to update. Impatient users who just couldn't wait for the official update are already enjoying Lollipop in the form of custom ROMs. Developers made sure that One M8 users weren't left with nothing so custom ROMs were the best bet for enjoying Lollipop until now.
After Google, Samsung, LG and Motorola, HTC is the next Android manufacturer which has rolled out the Android 5.0 Lollipop firmware. The update is 584 megabytes big in size and pushes the version number to 4.16.1540.8.
Lollipop firmware on the HTC One M8 brings the new Material Design UI, better performance, heads-up notifications and new lock screen. Material Design is coupled with Sense 6.0 to give the best of both worlds. You get all the features of the new user interface as well as all the features of HTC's Sense.
The best thing is that the firmware can be downloaded and install through OTA (Over The Air) so you don't need to use your computer. You only need your phone and internet connection.
Go to the Settings menu.
Scroll down to About Phone.
Tap on Updates.
Download and install the new firmware.
Also Read: How To Install ADB & USB Drivers on HTC One M8
Wait for a few minutes for the update to install. The phone will automatically reboot and you will be able to enjoy the latest version of Android. The first boot may take a few minutes since the phone is loading an entire different version of OS.