You can update your Samsung Galaxy Note 3 to Android 6.0.1 Marshmallow thanks to the ported Galaxy S7 Edge ROM. Ever since the official ROM of the Samsung Galaxy S7 Edge got released, various older Samsung phones have enjoyed some of the features that the flagship introduced a few months ago. A revamped Marshmallow firmware with TouchWiz skin, improved performance, bug fixes such as high RAM usage are some of the features that stand out from the S7 Edge.
You were wrong thinking that only former flagship devices from Samsung, the Galaxy S6, S6 Edge and Note 5 would be getting a Galaxy S7 ROM port. Developers have worked tirelessly to build a Galaxy S7 Edge ROM port for the aging Galaxy Note 3. Released more than 2 and a half years ago, the Note 3 was the perfect smartphone for many. It is the first Samsung phone to record 4K videos and the 5.7-inch Full HD Super AMOLED display was a dreams for many users.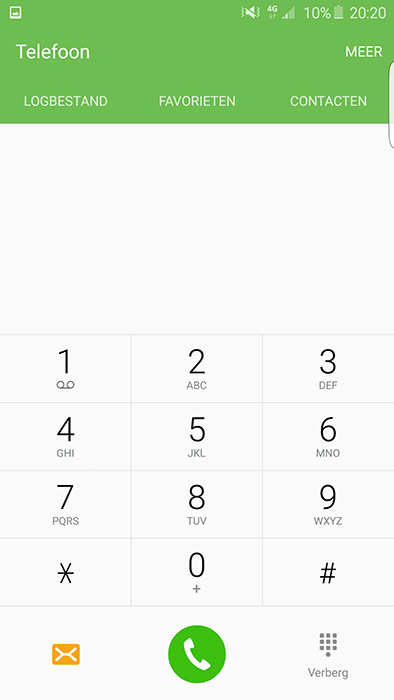 If you are one of the users who owns a Galaxy Note 3, you are probably stuck on Android 5.0 Lollipop which is two years old as it was released on 2014. If you are thinking about buying another phone with a newer Android version, you might want to wait a little. Developers have been able to port the Samsung Galaxy S7 Edge ROM to the Note 3.
Galaxy S7 Edge ROM Port for Galaxy Note 3
The ROM, called Music of Life is a full S7 ROM port. It is based on the official Galaxy S7 Edge 6.0.1 Marshmallow G935FXXU1APC8 firmware and has most of the Galaxy S7 Edge apps such as the launcher, weather widget, music player, camera, gallery, wallpapers, calculator, browser and more.
Music of Life comes with extra options such as BEATS, VIPER, Multi CSC, Aroma Installer, 420 DPI and 5 way reboot menu.
How To Install Galaxy S7 Edge ROM on Galaxy Note 3
Music of Life has been tested and installed on the Snapdragon N9005 variant. It has not been tested on the Exynos variant or other models (N9000, N900W8, N900S, N900K, N900L, N900D, N900T, N900P).
In order to install the ROM on your phone, you need to be prepared as you need a few files to successfully update your Note 3 to Marshmallow. Firstly, you need Samsung's USB drivers, Odin and you have to enable USB Debugging.
Things You Need
Samsung USB Drivers | Download – You need the USB drivers on your computer in order to connect your phone. Without the drivers Odin won't recognize your phone.
Odin 3.10.7 | Download – Odin is a program from Samsung used to flash firmwares, kernels and recoveries
TWRP 3.0.2-0 | Download – TWRP is a custom recovery which is used to flash custom ROMs as the one you will install now.
Installation Process
Download Galaxy S7 Edge ROM for Galaxy Note 3
Download | MoL V4.zip
Turn off your phone. Press the Volume Down + Home + Power buttons at the same time. This will boot the phone into Download Mode. Press the volume up key one more time to confirm.
Launch Odin 3.10.7 on your computer. Click on AP and select the TWRP img.tar file that you downloaded from the link above.
Connect your phone to the PC using a USB cable. Once connected, the ID:COM box will turn blue. This means that you are ready to go. Click on Start. This will install TWRP custom recovery on your Note 3.
Once the recovery has been installed, turn the phone off again and press the Volume Up + Home + Power buttons at the same time. This will boot the phone into Recovery Mode.
In recovery, perform a full system Nandroid backup.
Then, wipe data, cache and perform a factory reset.
Go to Install and choose the S7 Edge ROM port. Swipe to install the ROM.
Now go through Aroma Installer and choose what you want and what you don't want to install. Wait for the ROM to finish installing and then reboot the phone. That is it. Enjoy the S7 Edge Marshmallow ROM on your Galaxy Note 3.