One of the most popular custom ROM for Android devices has just been updated to Android 5.0 Lollipop. CyanogenMod 12 is the ultimate choice for all users who want a faster and better ROM than stock.
Google announced Android 5.0 Lollipop half a year ago and now, CyanogenMod version number has also been updated to 12. The company just launched the first batch of CyanogenMod 12 nightly builds for some of the most important devices. To be exact, the CM12 ROM is available for 31 devices.
Also Read: XtreStoLite ROM Super Debloated for Galaxy S5 SM-G900F & SM-G900H
The Samsung Galaxy S5 is the lucky phone to receive some Lollipop goodies. There is official Lollipop firmware for the phone but it is based on Touchwiz. There is no better thing that stock Lollipop.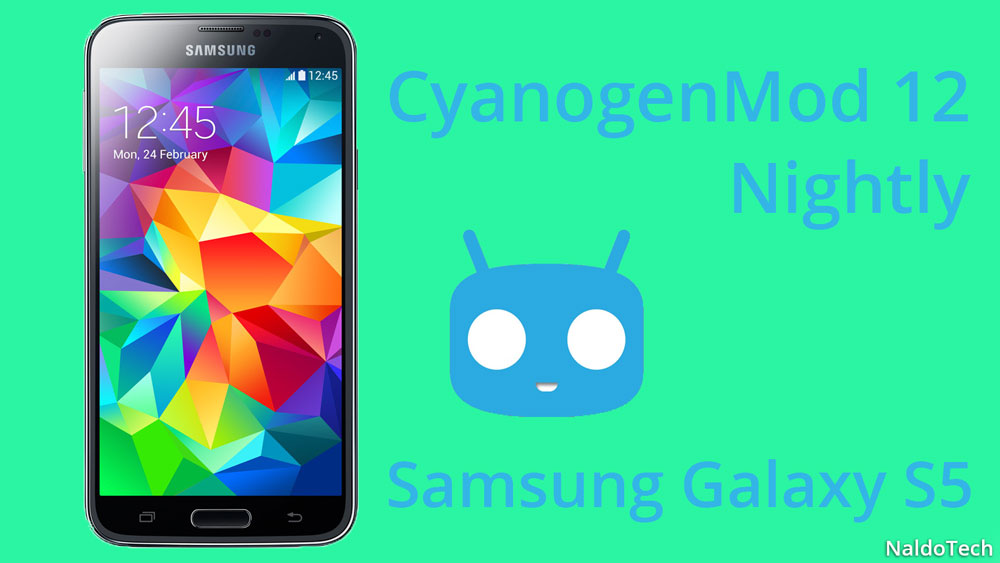 Even though the ROM is official released by the CyanogenMod team, it doesn't mean that it is completely stable. It is a Nightly build which means that most things work but there are a few problems remaining.
In fact, there aren't many problems. They are more like missing features that CyanogenMod 12 is known to have. Features like Theme Engine, Sound Panel customization and lock screen quick unlock are currently missing.
Nonetheless, it is a great ROM to install on your phone. It will make your phone a lot faster and it will be free from the bloated Touchwiz firmware.
How to install CyanogenMod 12 Official Nightly on Galaxy S5
Preparations
Download CM12 Nightly 5.0.1 Lollipop ROM: download here
Charge your phone to at least 50% so it doesn't turn off
Download Gapps: link
How To Install
Step 1: Go to recovery
Turn your phone off. Press the volume up, home and power buttons to go to custom recovery mode.
Step 2: Make Nandroid system backup
You need to be prepared in case something goes wrong. The best way to do so is to make a full Nandroid system backup. In recovery, go to Backup and Restore and select Backup to SD card.
Also Read: How To Downgrade Galaxy S5 From Android 5.0 Lollipop to 4.4 KitKat
Step 3: Wipe data
To prevent bootloops, you have to wipe data. To do so, select Wipe data/factory reset, wipe cache and in advanced, select Wipe dalvik cache.
Step 3: Install ROM
Select Install zip from SD card and find the ROM zip file. Select OK to install it.
Step 4: Flash Gapps
Go again to Choose zip from SD card and select gapps.