If you have ever searched for a custom ROM to install on your Android phone, you have come across CyanogenMod. CM is the first ROM that comes to mind when you are looking for a ROM which is fast, light and smooth.
No other ROM cannot be compared to CyanogenMod 12. It has a lot of features which make this ROM really stand out from other ROMs. Of course, there are other ROMs which have a ton of features but all those all based on CyanogenMod.
Also Read: Install MultiROM and Boot Multiple ROMs on Xperia ZL
The latest version of CM, CyanogenMod 12 has made its appearance on many Android devices, flagships and old phones. On most of these devices, you need to unlock the bootloader in order to install the ROM, but the Sony Xperia SP can enjoy Android 5.0 Lollipop with a locked bootloader.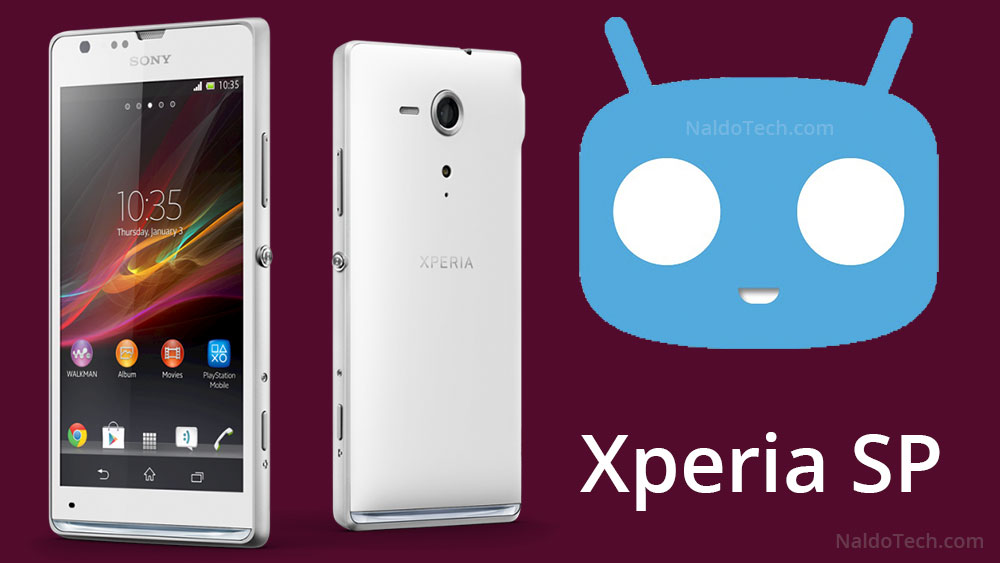 The Sony Xperia SP is a device launched in 2013. It comes with a 4.6″ HD TFT capacitive screen with resolution of 720 x 1280 pixels and Sony Mobile BRAVIA Engine 2, Snapdragon S4 Pro chipset with dual-core 1.7 GHz Krait CPU and Adreno 320 GPU.
These specifications are more than capable of running Android 5.0 Lollipop smoothly and without any problems. But Sony updated the phone only from Android 4.1 to 4.3 Jelly Bean and then dropped the support for it.
Fortunately, developers have managed to port a CyanogenMod 12 ROM build to the Sony Xperia SP. The ROM is very functional and has only a few problems.
What works
USB Charging
USB ADB
USB MTP
Video
Audio
Sensors
Screen rotation
GSM
Bluetooth
Keyboard
The only things that aren't working at the moment are WLAN, WLAN Hotspot, NFC, camera and FM Radio.
There are three processes that you need to do to install the ROM. Root the phone, install custom Recovery and then install CyanogenMod 12 ROM. You don't have to unlock the bootloader. You can install the ROM using a locked bootloader.
How to root:
To root the Sony Xperia SP with Android 4.3 Jelly Bean, you need to use Towelroot.
Download the APK file and install it on your phone.
Make sure you have active internet access.
Run the Towelroot app.
Once it opens, tap the Make It Ra1n button.
This will install a SuperUser application on your phone.
How to install custom recovery:
Go to Settings > Developer Options and make sure that USB Debugging is enabled.
Connect your phone to your computer using a USB cable.
Download the Recovery pack here.
Extract the CWM_SP_4.4.1.zip file and run install.bat file.
A window will appear. Choose option "1".
The phone will reboot and the recovery will be installed.
Also Read: How To Unlock Bootloader on All Sony Xperia Devices
How to install CM12 ROM:
Boot into recovery and choose CWM.
Make a system backup in case something goes wrong.
Using Volume buttons, select Wipe data/factory reset. This will delete data and cache partitions.
Install zip file.
Flash Gapps.