Google has released the official Android 5.0 Lollipop for the Samsung Galaxy S4 and all users can go ahead and download the update as OTA. The device that has received the update is not the original Galaxy S4 which comes with Touchwiz but the Google Play Edition which comes with stock pure Android.
The update has hit the United Kingdom and Poland first and then other countries. The update has brought a plethora of new things which make it worth to update.
Also Read: How To Install Android 5.0 Lollipop Theme on Galaxy S4 (GT-I9500 & GT-I9505)
If the update has hit your phone, then you can simply go to Settings and update through Over The Air. If you haven't received the notification about the new version of Android, don't worry. The OTA zip file of the Lollipop update has been captured and you can install it using a stock Recovery.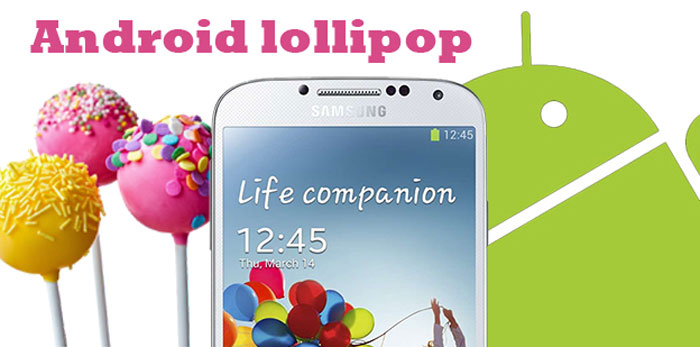 Even though Google has officially rolled out the update, this doesn't mean that all devices will receive it at the same time. Some phones have already gotten it and some phones will have to wait for a few more days. You will have to wait for a few more days only if you want to update using the 'Update Now' feature on 'About Phone'.
If you can't wait, you can install the OTA Lollipop update by flashing the zip file.
Preparations
Download
To update, the system on your phone shouldn't be modified. To check if your phone is modified, go to 'Settings' and navigate to 'About Phone'. Go to 'Status' and see 'Device Status'. If it says 'Custom' then it is modified.
Install Lollipop OTA zip file on Galaxy S4 Google Play Edition
Download the OTA file, rename it to 'update.zip' and move it to your phone.
Turn your Galaxy S4 off.
Boot into Recovery Mode. To do so, press and hold Volume Up + Home + Power buttons at the same time for a few seconds. Release them when the Galaxy S4 boot animation logo shows up.
Once in Recovery, select Install update.zip and select OK.
Also Read: How To Fix Galaxy S4 ROM Status 7 Installation Aborted Problem
Wait for the installation process to finish. Make sure that you are running on a stock firmware and stock Recovery, otherwise the update will not be installed properly.