At the end of every year, Google releases a new version of Android. Two years ago it announced Jelly Bean, one year ago KitKat and this year it announced 5.0 Lollipop.
As always, the first devices that get the update are Nexus phones and Google Play Edition units. Then, other devices have to wait for the manufacturer to release the update. Some manufactures are quick and release the update in just a few weeks. In this case, we have Motorola and Moto devices which received the Lollipop update.
Also Read: CyanogenMod 12 ROM 5.0 Lollipop For HTC One M7 (Gapps & Root)
Other manufacturers like HTC take longer to release the update. And we are talking only for flagship devices because old phones that have been available for more than 2 years have no chance of receiving an official build.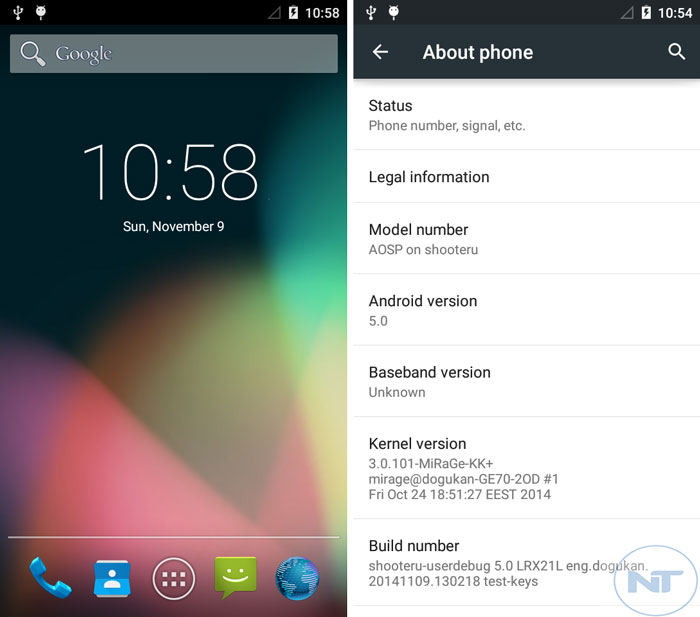 One of these devices is the HTC EVO 3D. This phone was unique because of the 3D display. No other phone had a 3D screen at that time. Unfortunately, the 3D display didn't receive a lot of attention and didn't help with the phone's sales.
Because the phone wasn't a huge success, HTC never updated it to Jelly Bean. The only update that the EVO 3D received was Android 4.0 Ice Cream Sandwich which updated it from 2.3 Gingerbread.
Thanks to a developer called "HaHaBuRGeR", the EVO 3D doesn't have to stay on 4.0 ICS anymore. An 5.0 Lollipop AOSP ROM has been built for the phone. Even though the phone is more than two years old, this hasn't stopped it from getting the Lollipop update.
Well, it has received the update through a custom ROM because there is no way that HTC is going to support it officially.
According to the developer, the Lollipop AOSP ROM for the HTC EVO 3D is not stable and shouldn't be used as a daily driver. Still, he has done a great job building the ROM because things like display, touch screen, sound, Bluetooth, SIM Card, WiFi and sensors are working.
Don't get too excited though. The list of not working things is long too. The not working list includes mobile data, camera, GPS and radio.
Also Read: SkyDragon ROM 5.0 Lollipop for HTC One M8
If you want to install AOSP 5.0 Lollipop ROM on your HTC EVO 3D, follow the guide here to properly install it.