Motorola is quickly becoming one of the most popular Android manufacturers. Since Google bought the company around 4 years ago, Motorola has become one of the most important mobile manufacturers. Even though recently the company got sold to Lenovo, Motorola has still kept connections with Google.
We can see this connection with the Nexus 6, which is created by Google and manufactured by Motorola. Since then, the company has grown quickly. This connection with Google has given the company the possibility to learn better about mobile firmwares.
Also Read: Install Custom Boot Animations on Moto G (Flashable ZIP)
That is why Motorola devices have a simple UI which is almost the same as Nexus handsets. Not only firmwares are small and clean with no bloat, but devices receive software updates very quickly with not too much of a delay.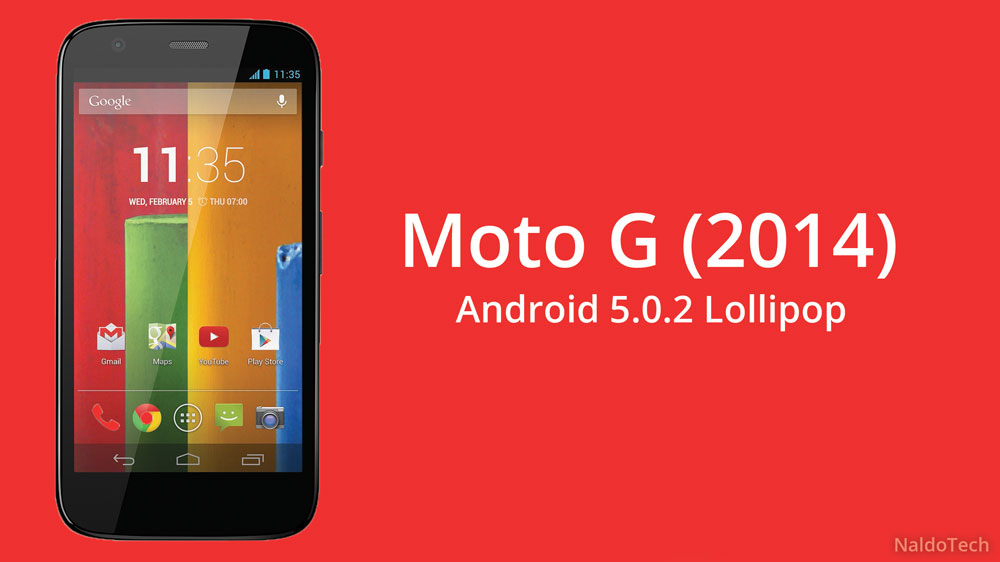 The Moto G was released in September of 2014 with Android 4.4.4 KitKat which at that time was the latest version of Android. Later on, the device received the 5.0.1 update and now it is receiving Android 5.0.2.
The new firmware that is hitting most of Moto G 2nd Gen (2014) devices, updates the version number to 22.21.28. Android 5.0.2 is not the biggest update that Google's OS has ever seen but it fixes some serious issues like half storage problem and internet-related problems.
If you happen to own the latest generation of the Moto G, than we are happy to inform you that the update has rolled out and you can update very easily. The new firmware has rolled out in the form of OTA (Over The Air) so you don't need a computer.
Update Moto G (2014) to Android 5.0 Lollipop
Go to the Settings menu.
Scroll down to About Device.
Tap on the first option which should be "Software Updates".
If the firmware has hit your device, a message will show that software update is available.
Tap on Download Now and then Install Now.
Also Read: How To Get More Free Space on Moto G By Relocating Dalvik Cache
Wait for the phone to install the new firmware and reboot your phone. Please note that even though Motorola has rolled out the Android 5.0.2 firmware, the update might not hit your phone instantly.