Samsung has just released a leaked stock Android 4.4.2 KitKat Touchwiz firmware for the Samsung Galaxy S4 GT-I9505 variant. Until now, Samsung has updated the Galaxy S4 only to Android 4.3 Jelly Bean and now has decided to give this phone a bit from KitKat goodness, though not on an official way.
The major changes are the status bar icons which now are completely white and the lockscreen has also changed a bit. This firmware appears to be very stable with no bugs at all except some hiccups here and there which are expected from a leaked version.
If you want, you can install the leaked Android 4.4.2 KitKat firmware because it is very fast and can be used as a daily driver.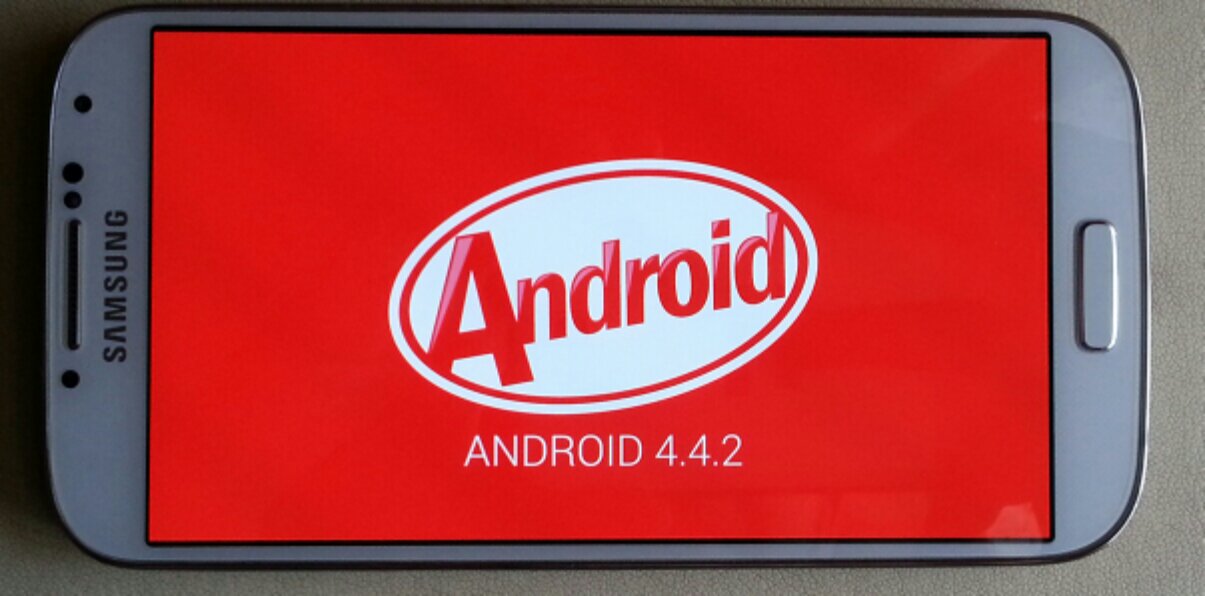 – Important Notes:
   a) This firmware is compatible only with the Snapdragon Galaxy S4 GT-I9505 variant. If you install this on your Galaxy S4 GT-I9500 you can brick your phone.
   b) Even though this firmware is stable and fast, it is still leaked, so that means not everything will be perfectly smooth.
   c) In order to connect your phone to your computer you need to Install Galaxy S4 USB drivers.
   d) Before flashing this firmware it is recommended to perform a factory reset.
How to install Android 4.4 KitKat Touchwiz on Samsung Galaxy S4?
– Required Files:
   1. Download the leaked firmware here
   2. Download Odin3 v3.09 here
– Tutorial:
   Step 1. Download the mentioned files above and extract both of them.
   Step 2. Once you extract them, open Odin3 v3.09.
   Step 3. Boot your phone into Download Mode (Power + Home + Volume Down buttons). Then press the Volume Up button.
   Step 4. Connect your Galaxy S4 to your computer through USB cable. If USB drivers are properly installed, a little blue sign will show up on Odin.
   Step 5. On Odin, click PDA and then select the extraced KitKat firmware.
   Step 6. Press Start. Now the firmware will be installed on your Galaxy S4.
   Step 7. Once the installation process is over, your phone will automatically reboot. The first boot takes a few minutes, so be patient.
That's it! Enjoy the Android 4.4 KitKat experience.