Android is the most diverse operating system in the world. Its main feature relies on being open source meaning that the code can be easily modified to suit a user's needs. You don't like the stock user interface? It can be easily fixed with a third-party launcher or theme.
If you aren't happy with the performance, it can be fixed by overclocking the processor. Overclocking the CPU leads to better performance and with the right optimization, you can get better performance without causing battery drain. Probably the best way to fully enjoy the Android experience is to install a custom ROM. A ROM is optimized by developers to deliver the best experience possible.
However, certain tasks require you to wipe data and perform a factory reset on your Samsung Galaxy S6. If you have a Galaxy S6 and want to install a custom ROM, you have to wipe data, especially if the ROM is not on the same base as the current firmware.
Also, if your Galaxy S6 is not performing well and is having issues like applications force close, everything slows down and lag becomes annoying, it means that it is time for a factory reset. A factory reset will delete everything on your phone. Unlike previous Samsung devices, a factory reset will delete applications, photos, music and videos. So it is recommended to make a full backup before performing a factory reset on the Samsung Galaxy S6 and Galaxy S6 edge.
How To Perform Factory Reset And Wipe Data on Samsung Galaxy S6 and Galaxy S6 edge
Method 1: Recovery
Take your Samsung Galaxy S6 or Galaxy S6 edge, hold the power button and select "Power Off".
Wait for a few seconds to ensure that the device is completely off.
Press and hold the volume up, home and power buttons at the same time for a few seconds.
This will boot your phone to recovery mode.
There, go to "wipe data/factory reset" using the volume buttons and press the power button to select it.
This will wipe everything on your device.
Method 2: Settings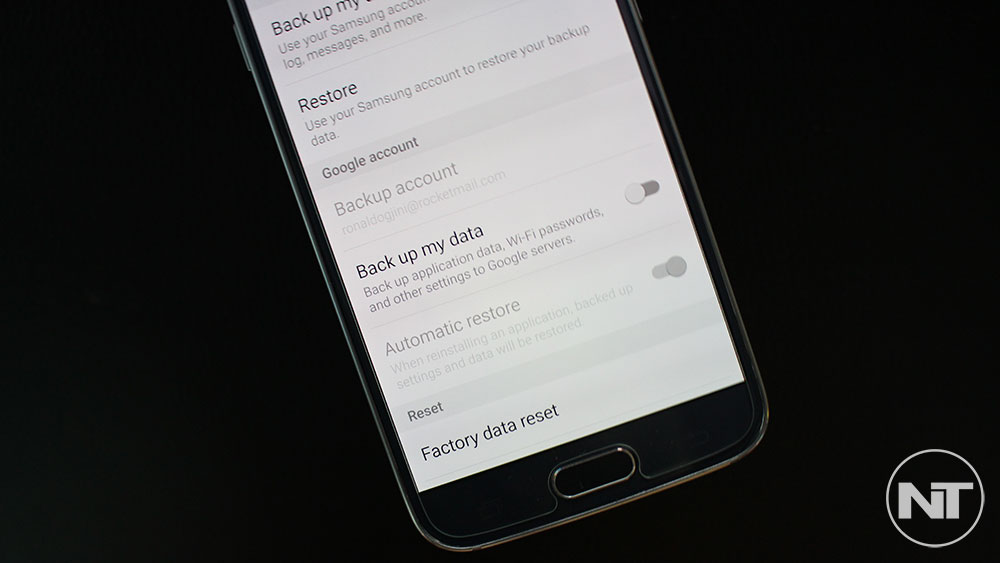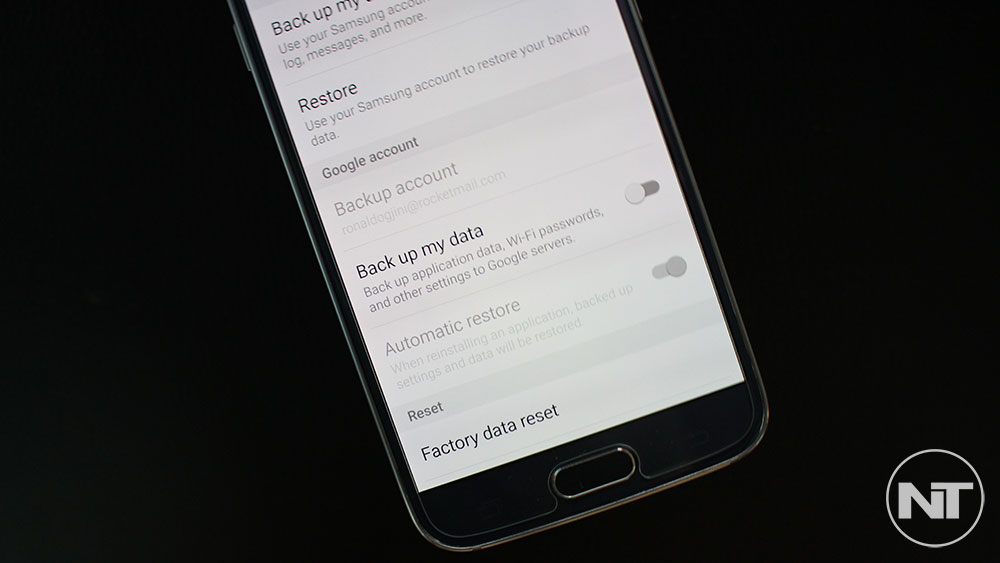 Go to the app drawer and tap on the "Settings" icon.
Scroll down to Personal > Backup and Reset.
Tap on "Factory Data Reset" and then choose "Reset Device".
This will format your Samsung Galaxy S6 or Galaxy S6 edge, deleting everything from the storage.