LG has started releasing Android 6.0 Marshmallow in Europe. LG is among the first companies to release the official Android 6.0 Marshmallow update for a non-Nexus device such as the LG G4. The update is available on a number of European countries –  United Kingdom, Croatia, Switzerland, Hungary, Turkey, Poland, Portugal, and Romania. And new countries are being added every day.
LG has created a page showcasing some of the most important features of the update for the LG G4. The firmware features battery optimizations to reduce battery usage. If the phone goes unused for a long time, it goes into sleep mode, closing all apps and saving battery.
App permissions have changed too. You have the power to grant and deny permissions to various apps. This is quite useful especially if you are concerned about the privacy on your phone. Other features include Direct Share, Silent Mode, Allow Peeking and Capture.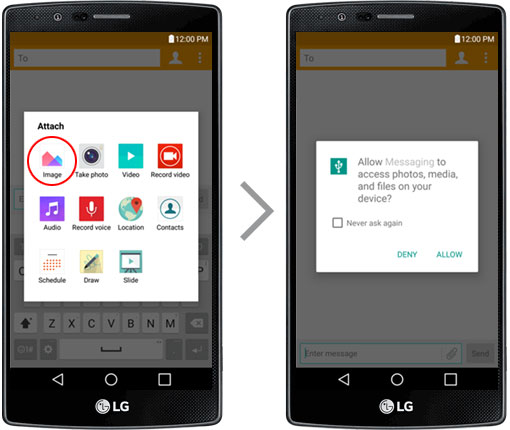 If you want to update your LG G4 to Android 6.0, you have to use LG Bridge because the update is not available through OTA just yet. You need to download and install LG Bridge on your Windows or Mac computer. Then you need to sign in using your LG account. Only then you can download the update for your phone.