Android is the most popular mobile operating system in the world. Even though there are other operating systems like iOS and Windows Phone, Android is the undisputable king. And that's because of one reason.
Android is so popular because it is open source. Open Source means that every company can equip its devices with the Android OS. That is not the only reason though. An open source OS means that it can be easily customized and modified.
Also Read: Xperia Z3 AOSP Android 5.0 Lollipop ROM Is Out, How To Install
That is the biggest reason. On Sony Xperia devices you can root the OS, install custom ROMs, mods, kernels, themes and other things which will make the phone completely different.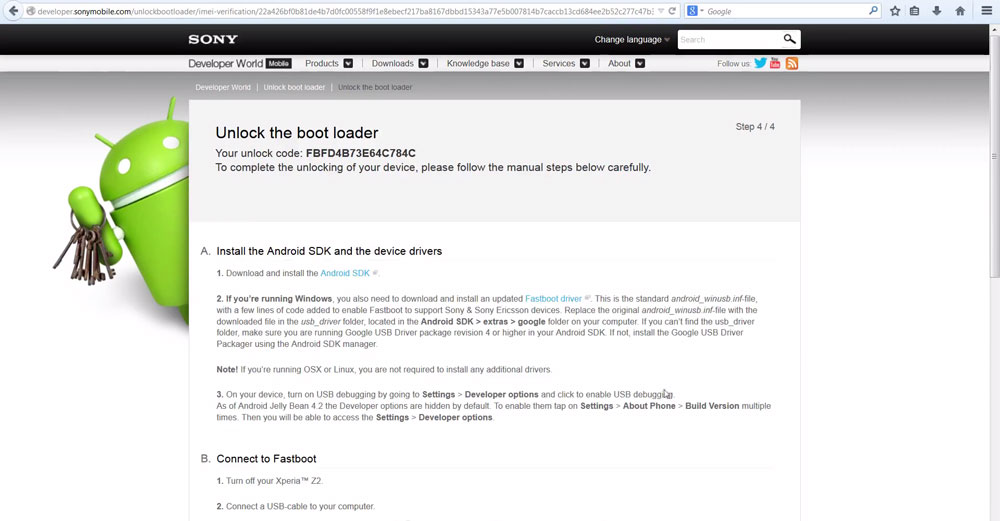 On most Android devices, the rooting process is very easy. Most of the times, you only have to download a one-click tool, rooted kernel file and simply flash it.
This is the common process on most Android devices. But this works only on devices which have an unlocked bootloader. On phones which have a locked bootloader, you have to unlock it before you can actually root and install custom ROMs.
Sony Xperia devices like the Xperia Z3, Z2 and Z1 have locked bootloaders. Fortunately, Sony has made it very easy to unlock it and has even published tutorials on how to do it.
Sony has just published a video where it shows how to unlock the bootloader of an Xperia device. In the video, an Xperia Z2 is being used but the method works on other devices too.
Also Read: How To Unlock Bootloader on Nexus 6 (Easy Guide)
The process consists of going to the official developer Sony site, getting a code and then unlocking the bootloader of the phone. You can see the entire tutorial video here.
The guide is well created and if you carefully follow it, you will end up with an unlocked bootloader Xperia device.