If your LG G3 is soft bricked and cannot boot up which means it is stuck in a bootloop, there is an easy way to unbrick and bring it back to life. Bricking your Android phone is not fun. It can happen for many reasons and when it happens, your phone cannot boot up.
It is stuck on the Android boot animation logo and stays there forever. Even if you try to turn it off and restart it again, it will stay on the boot animation logo. There are two kind of bricked devices, soft bricked and hard bricked.
Also Read: How To Update Android 5.0 Lollipop Official Update on LG G3
If you LG G3 is hard bricked, there is not much you can do. It doesn't go to Recovery mode, it doesn't got Download mode and it doesn't even show the boot animation Android LG G3 logo. So if your LG G3 is hard bricked, chances of reviving it are low. But chances to hard brick it are also low.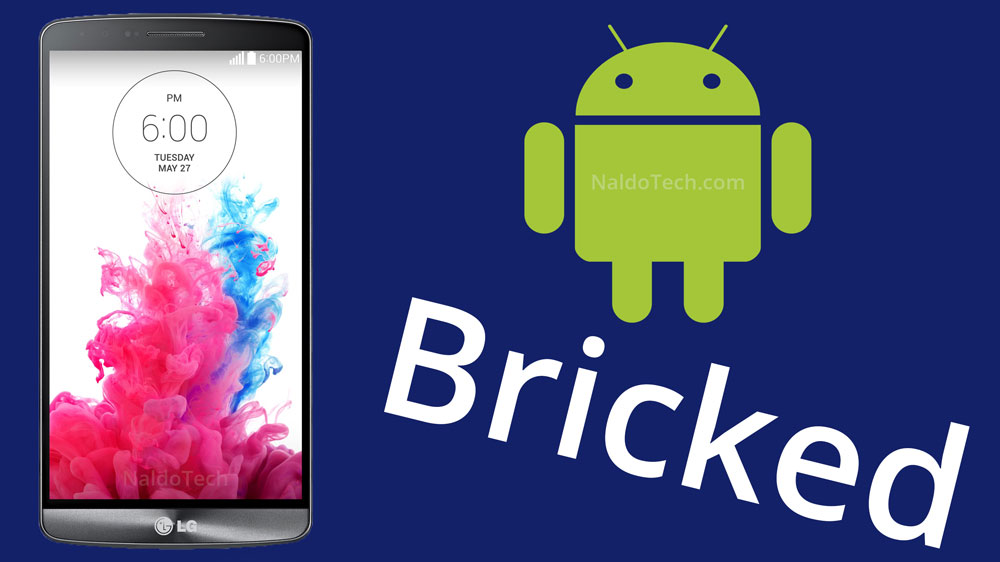 This happens only if you mess with the operating system files and accidentally delete something that you shouldn't delete. But, soft brick is a much more common problem and can happen at any time, for as long as you are messing with the OS.
You can soft brick your LG G3 by installing the wrong custom ROM or kernel. When the LG G3 is bricked, it doesn't go to Recovery mode, it may show the boot animation logo but the good thing is that it goes to Download mode.
That is all you need in order to install a fresh version of Android firmware and unbrick your soft bricked LG G3.
How to unbrick soft bricked LG G3 which is stuck in bootloop
Download LG PC Suite here. Don't worry about USB drivers, this program will automatically install them.
Turn your LG G3 off.
Connect your LG G3 to your computer and hold the Volume Up button.
This will put your phone into Download Mode.
After a few seconds, the Download mode.
Open LG PC Suite.
Tap on the Repair button and follow the steps that the program provides.
Wait for the program to fix your LG G3.
Also Read: Get Android 5.0 Lollipop on LG G3 with CyanogenMod 12
That is it. Now your LG G3 has been unbricked and revived. You can now start using your phone again.