iOS 8 brings a lot of features for iPhone and iPad users to enjoy. We have already talked about the best features of iOS 8 like next word prediction, recently deleted photo folder, support for third part keyboards like Swiftkey, interactive notifications and better multitasking menu with added recent contacts on top.
However, these are the most important features of the new iOS version. There are a lot more that aren't featured by Apple like App Alerts and App Suggestions.
Also Read: How To Check How Much Mobile Data Is Used on iOS 8
iOS will suggest you various applications based on your current location. If a business or nearby store has its own application on the App Store, iOS will suggest it for you to download. The notification will appear on the lock screen.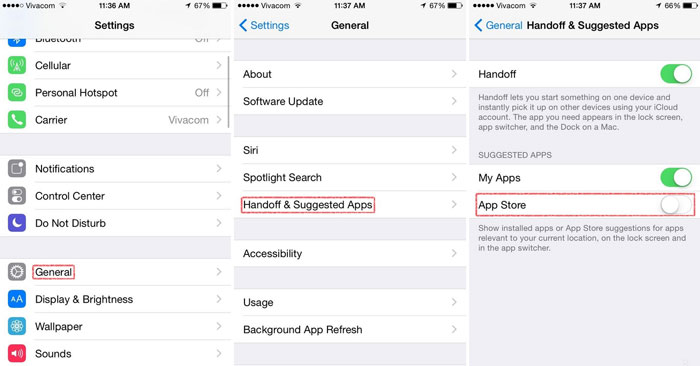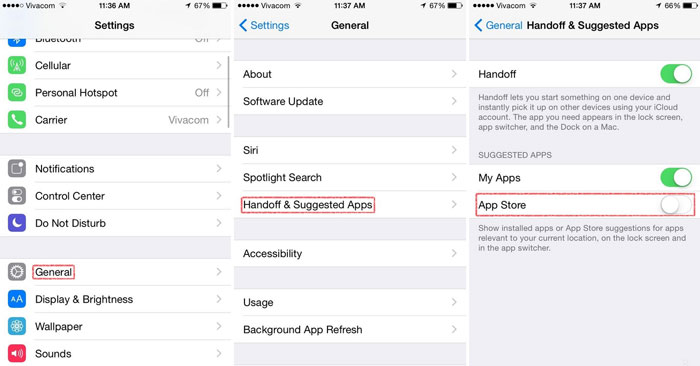 For some, this is a great option because you can find all the stores that are nearby you. But for many it is annoying getting app suggestions everyday. Luckily, you can easily disable App Suggestions on your iOS 8 device.
Disable app suggestions
1. Unlock your phone and go to Settings.
2. Go to General category and tap on Handoff & Suggested Apps.
3. There are three options: Handoff, My apps and App Store.
4. Tap on App Store. You can also disable other options of you want.
App alerts is another feature of iOS 8. Basically, if an app continues to connect to the internet even if it is in the background and not running, you will be notified about that app. This is a neat option because some apps can use a lot of data and can increase your phone bill.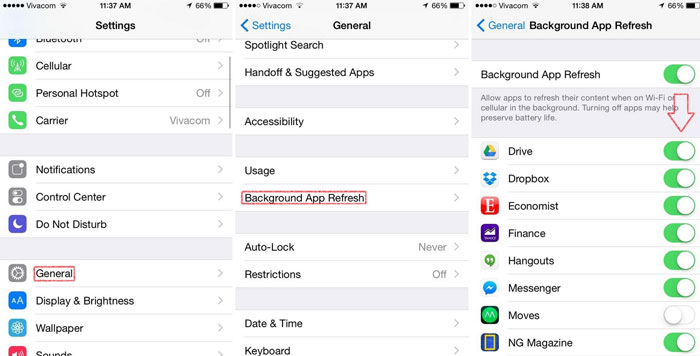 But this option can get annoying in many cases. For example, there is an app that requires to connect to the internet very often and you know about it. But the alert will still show up.
Also Read: How To Enable WiFi Hotspot on iPhone 6 & 6 Plus iOS 8
Disable app alerts
1. Turn your phone on and go to Settings.
2. Go to General and then to Background App Refresh.
3. Either turn the entire thing off or you can prevent certain apps.