The Samsung Galaxy S5 comes with a lot of unheard and amazing features. Its amazing specifications make all smartphone lovers to buy it, even though it is expensive.
The huge and bright Super AMOLED screen, super fast Snapdragon processor, 2 GB RAM, long-lasting 2800 mAh battery, feature filled Android 4.4 firmware with Touchwiz on top are only a few reasons why millions of people have bought the Samsung Galaxy S5.
Also Read: How To Fix Low Internal Memory Storage On Galaxy S5
There have been a lot of guides and tutorials about the Samsung Galaxy S5 covering different subjects and topics. In this article, we are going to show you how to perform hardware test menu on the S5.
Hardware test is a secret menu which can be used to test all the components of the phone. Through this menu you can test different parts of the phone like the display, speaker, front facing camera, rear camera, buttons and touch screen.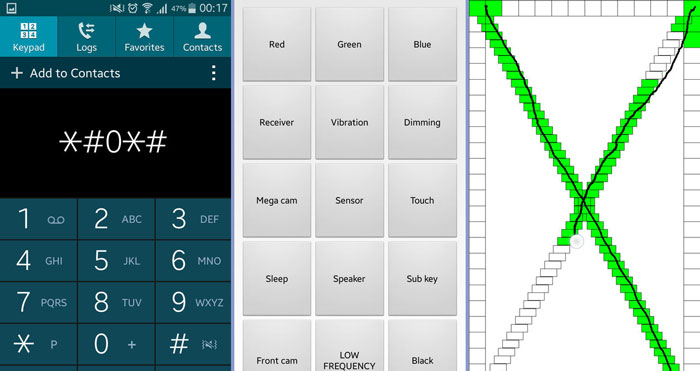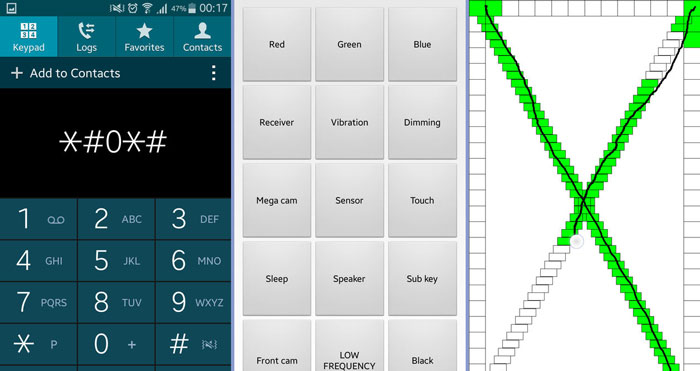 This is very useful especially if you are just buying a new Samsung Galaxy S5. Before buying it, make sure to follow this guide so you can check the phone and see if it has any problems.
Open Hardware Test Menu Samsung Galaxy S5
Turn the screen of your phone on, go to the app drawer and open the Phone application.
Enter *#0*# using the dial pad. The Hardware Test Menu will open automatically.
The menu contains menu options like Red, Green, Blue, Receiver, Sleep and more.
Each of these options has a specific function. If you tap on the Red button, the screen will turn completely to red and if you select Green, it will show the green color. This is to test the Samsung Galaxy S5 display for any burn or stuck pixels.
Receiver tests the front speaker of the phone. When it is pressed, a sound will start playing. Pressing the Sensor button will open a new menu. There you can test all your phone's sensors like gyroscope, accelerometer, light sensor and more.
There is another option called Touch. This tests if the touch screen of your Samsung Galaxy S5 works correctly or not. You have to drag your finger over all the small squares and if the screen works well, they will turn into green squares.
Also Read: Official Android L on Galaxy S5 Video Review
If any of the options or settings do not work correctly, then you need to send your phone where you bought it and ask for a replacement because it is faulty.