How to SIM Region unlock your Samsung Galaxy Note 3 for free and very easily. Samsung introduced the region locked feature on the Galaxy Note 3. Region lock means that you can use the phone and in this case, the Galaxy Note 3, only on a specific region.
So if you buy an European locked Galaxy Note 3, you can use the phone only with SIM cards from European carriers. If you try to use another SIM card from non-European carriers, the phone will show a warning saying that the phone is region locked and then it will ask for the unlock code.
Also Read: Dual Boot Touchwiz and CyanogenMod on Galaxy Note 3 (Custom ROMs)
When you buy a region locked Galaxy Note 3, you have two ways of unlocking it. The first way is to use a supported SIM card, say from an European carrier and make phone calls for around 5-10 minutes. Once you have talked for 10 minutes, the phone will automatically unlock and then you will be able to use it with any SIM card you want.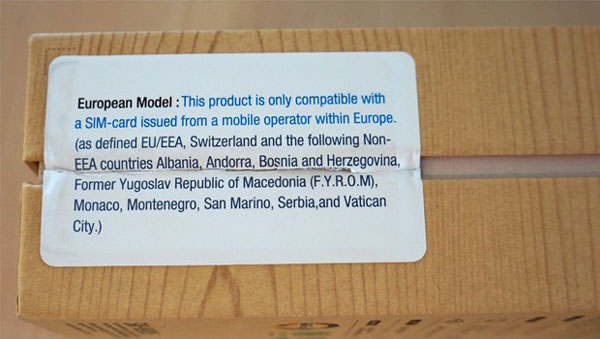 The second option is to put the wrong card inside so the phone will show the region locked warning. This warning will ask you to insert the unlocking code. Getting the unlocking code is not an easy thing. Previously, you could unlock the phone using Region Lock Away, bu this app no longer works on Android 4.4.2 KitKat.
Some Galaxy Note 3 users have found out the easiest way to get the code. This is the best way to do so because it is easy and free. Basically, you have to email the official Samsung website. You can send an email to different European Samsung sites like Samsung Germany, Austria and Romania.
Also Read: How To Enable Call Recording on Galaxy Note 3 KitKat
You will receive an email containing the region unlock code a few days later. When emailing the company, make sure to specify your Samsung Galaxy Note 3 variant and Android version it is currently running. Send an email requesting the code here and here.