Giefroot is the latest one-click tool which can root some of the most recent Xperia devices. There has been a lot of discussion regarding Sony Xperia devices and software modifications that can be done to the devices. By default, rooting an Android device is a very simple process and it is even easier on Xperia phones.
Sony itself has published some very detailed and thorough guides on how to root all Xperia devices. However, there is a catch that for many people can be a deal breaker. When you root a Sony Xperia phone, it becomes noticeably worse because it loses its DRM keys which are used to enhance camera and screen quality.
Also Read: How To Root Xperia With 4.4.4 KitKat With Locked Bootloader
However, there is a developer which made it possible to restore DRM keys and take back all the phone's functionalities. There are many rooting guides that can be used on Sony Xperia devices but the easiest and safest method is to use a tool called "Giefroot".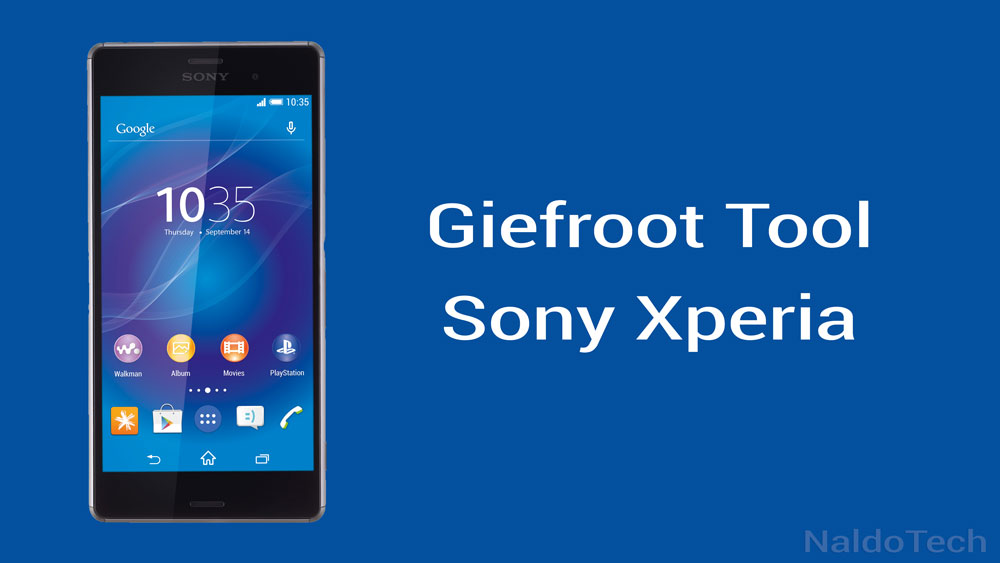 We have heard about many tools that can be used to root Android devices, among the most popular one being Towelroot. But even Towelroot has its own problems as it is limited only to a few specific versions of Android which has a certain exploit.
You are lucky though if you own a Sony Xperia device as you can easily root it using the "Giefroot" tool. This is almost a one-click rooting method and can be used on some of the most recent Xperia devices like the Xperia Z3 and Z3 Compact.
Root Xperia devices using Giefroot tool
Requirements & Preparing the phone
Enable USB debugging. Go to Settings > Developer Options and enable "USB Debugging": tutorial
Enable Mock Locations. Again, go to Developer Options and enable "Mock Locations".
Make sure you are running on a firmware earlier than October 2014.
ADB drivers: download
Downloads
Rooting process
Download the zip file from the link above and extract it. You will receive a folder called "files" and a file called "install.bat".
Turn "Airplane Mode" on. To do so. go to Settings > More and check the Airplane Mode option.
Connect your Xperia device to your computer using a USB cable.
All you have to do now is to run the "install.bat" file and follow the instructions on the screen.
Then all you have to do is to reboot your phone and it should be rooted. If it says "Error, device not rooted", simply try running the tool again. At the moment, the tool is available only for the Sony Xperia Z3 and Z3 Compact but the developer is working hard to make it available soon for other phones.