Restore your LG G3 back to stock to its factory settings and make it look like a new device. We have always said it and we will say it again. Rooting your Android is a must. The first thing you should do with your new Android device is to root it.
Root is basically the same thing jailbreak is for iOS devices. It allows Android users to customize their phone even more and install different files like custom ROMs, kernels and mods. This is one of the best things of root – it gives you complete control over your phone.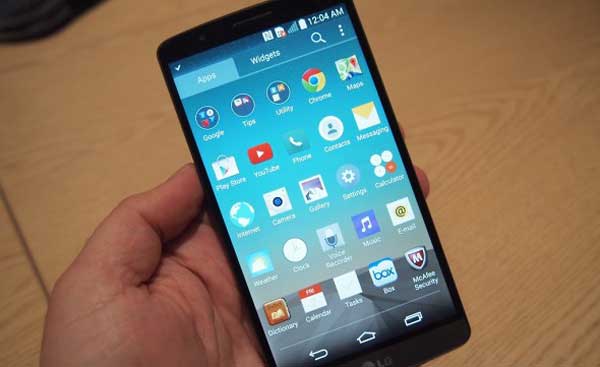 However, even though for many people root is a must, it has its own downsides too. Once a device gets rooted, it looses its warranty. So, if you have a problem with your LG G3, you can't send it back to the seller and expect to get it fixed under the warranty. But, another good thing is that root can be easily removed by going back to stock and restoring the LG G3 back to its factory settings.
Follow the guide below to unbrick your bricked LG G3 or to restore it back to stock.
Downloads
Download all the required TOT and DLL files for your LG G3 here, Flashtool here and MegaLock here.
1. Install Flashtool program and copy Megalock.dll file to LG > LgFlashtool.
2. Boot your phone into Download Mode by turning it off and pressing the volume up button. Also, connect your phone to your PC through a USB cable.
3. Go to Device Manager, Port Settings, Advanced and change COM Port Number from COM42 to COM41.
4. Open Flashtool, select the downloaded tot and dll files and press the yellow button on the top left corner.
5. When the program says it is ready, unplug and then plug the USB again and the installation process will start.
6. Reboot your phone. Now, your LG G3 should be back to stock.