Before you unlock the bootloader, root or install a custom recovery on your Sony Xperia device, you should make sure to backup the TA partition so you can easily restore it later if something goes wrong and you aren't happy with the achieved results.
If you aren't familiar with the TA partition then probably DRM keys will ring a bell. Yes, in a more technical way, the TA partition is nothing more than the infamous DRM keys that every Xperia owner is afraid of losing. Sony is one of those OEMs that natively support custom development on its devices.
Also Read: Improve Xperia Z2 Camera Quality With Lost DRM Keys
There are some really great guides out there and unlocking and rooting a Sony Xperia device is one of the simplest things to do. However, there is one big problem. Whenever an Xperia device gets its bootloader unlocked and firmware rooted, it loses its DRM keys or the TA partition.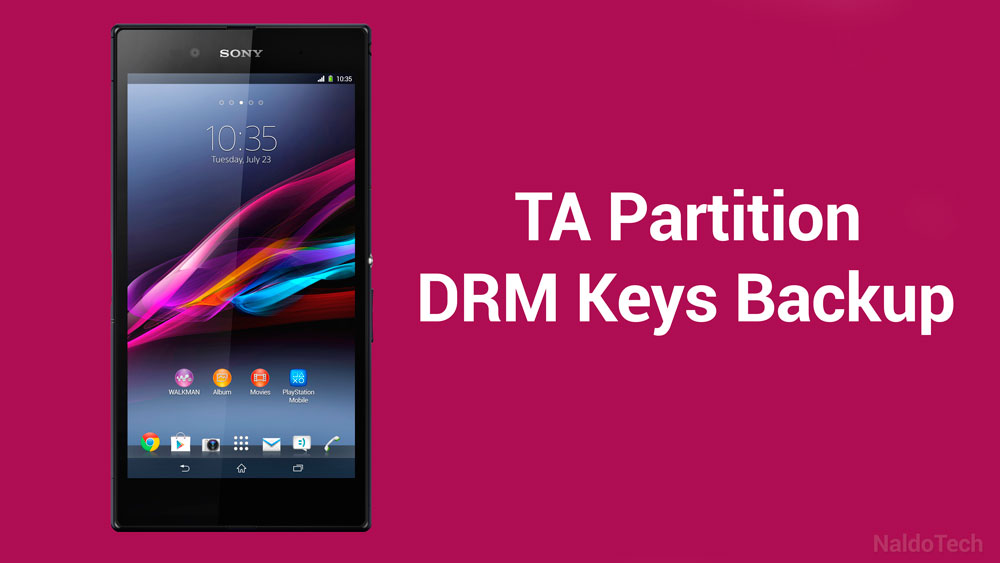 Sony Xperia devices are known for their excellent Sony camera sensors and implemented software technologies like Bravia Engine and X-Reality display modes. These features noticeably increase screen colors and camera quality. Everything is sharper and photos taken in low light conditions look just great.
All these features are made possible thanks to the DRM keys. But when you root your Xperia phone, the DRM keys get lost as well as all the features. The camera doesn't perform as well and photos in low light look just terrible. The screen is not as vivid and colors are washed out.
There are a few mods which are able to partially restore some of the features that are lost but they do not restore all of them. So, if you unlock the bootloader and then you want to go back to stock without loosing DRM keys, you have to make a backup of the TA partition which contains all the DRM keys.
How to backup and restore DRM keys (TA Partition) on all Xperia devices
Download "Backup TA" tool here.
Enable USB Debugging on your phone (link).
Extract the zip file and open the folder.
Open a file called "Backup-TA-bat".
A CMD window will show up with the following options:

Backup
Restore
Restore dry-run
Convertv4 backup

Choose backup if you want to make a backup or restore if the bootloader is unlocked and you've made a backup previously.
The tool should work on all Xperia phones like the Xperia Z3, Z2, Z1 and even older devices. However, check out the original page for any updates.