How to remove and delete the What's New app and button on Sony Xperia devices. What's New is an application for Xperia phones and it is quite useful actually. It shows everything new that is happening, hence the name. You can learn about the latest games, news and more with this simple app.
The app has been present on Xperia devices since its first release on Android 4.4 KitKat. A lot of people use the app because it is convenient and you don't have to open different webpages and applications to get the latest news. But as every app, What's New isn't liked by everyone.
Also Read: How To Fix Xperia Z2 Overheating Problem (Solutions)
Actually, many people consider this app as useless and bloatware and they search for ways to remove and uninstall the application completely. If the application doesn't bother you, the annoying thing about the app is the What's New shortcut button. When you swipe up from the navigation bar, the menu where you can access Google Now will pop up.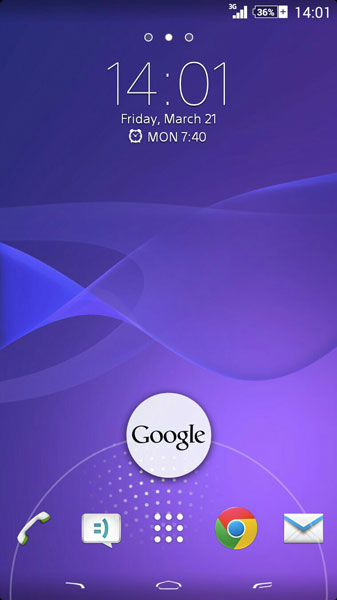 But besides the Google Now shortcut icon, there's also the What's New button on the side of the menu which takes a lot of space and for many this is very annoying. The bad thing is that you cannot disable the What's New button from the quick access menu. To do so, you have to completely remove and uninstall the application.
How to remove What's New app and button on Xperia devices
1. One thing to note is that you must have a rooted Xperia phone in order to continue with the tutorial.
2. Using a root file explorer, go to System > Apps and search for an APK file named What's New.
3. Once you have found the file, select and delete it.
4. Reboot your phone. Now the app is gone.
Also Read: Download Ported Xperia Z2 Keyboard Application (Multi Languages)
Another alternative is to download Root Uninstaller app from the Play Store. With Root Explorer you can easily select the app you want to remove, click OK and the app will get deleted immediately.