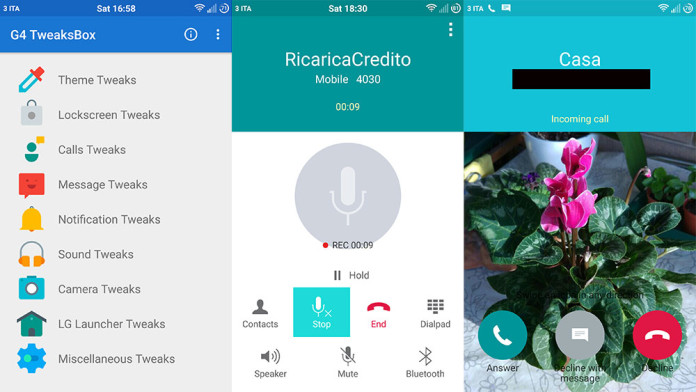 Have you ever wondered whether you could record phone calls and enable call recording on your LG G4? As we have said many times already, most of Android devices are capable of recording phone calls but OEMs decide not to include it.
On Samsung phones there is a simple app that enables the call recording feature. And now, a new Xposed module allows all LG G4 users to benefit from this feature too. Many things have become possible thanks to the popular Xposed framework. Thanks to Xposed, LG G4 users can finally record phone calls on their devices.
G4 TweaksBox is the latest Xposed module for the LG G4 which adds many functionalities, one of them the ability to enable call recording and record phone calls. If you want this functionality on your LG G4, follow the guide below.
How to record calls on LG G4
You need to be rooted and run on SuperSU. If you aren't rooted, here's a guide to help you root your LG G4 (guide)
The latest version of Xposed framework is required. You can download and install Xposed for the LG G4 here (download)
Download G4 TweakBox  for LG G4 (link)
How to enable call recording
Make sure you have installed Xposed framework on your phone.
Head over to the download folder and find G4 TweaksBox APK file and install it.
Open the app, go to Calls Tweaks and enable call recording or auto call recording.
Go to the app drawer and open Xposed Installer > Modules and activate G4 Tweaks Box.
Reboot your phone.
Now call someone. You will see the record button on the screen. You can start and stop recording any conversation at any time.