Have you ever wanted to be able to fully control camera settings on your iPhone? Manually selecting ISO, shutter speed and manual focus are a few settings that aren't available on stock camera app of iOS devices. While on Android devices these options have been present for a long time.
Even if a few Android devices don't have these options, a custom ROM or application from the Play Store usually fixes the problem. Now, the solution for manual camera controls has finally arrived for iOS devices. The app is called Manual – Custom exposure camera and requires iOS 8 or later.
Also Read: How To Enable WiFi Hotspot on iPhone 6 & 6 Plus iOS 8
It is compatible with iPhone, iPad and iPod and it is optimized for iPhone 5, 6 and 6 Plus. It has live monitor automatic exposure levels, live histogram, fill flash, grid overlays, light and dark themes, and photos are saved directly to camera roll.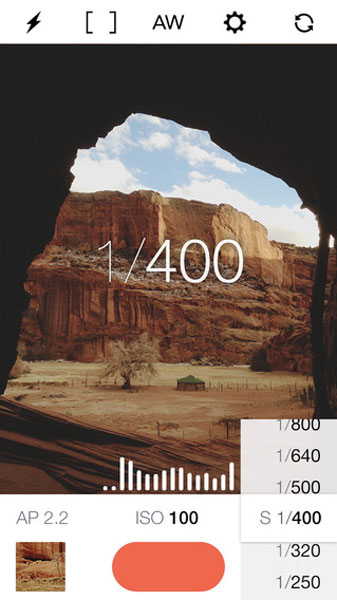 Here are the settings and options you will be able to control using this app that you aren't able to control on stock iOS 8 camera:
Shutter
ISO
White Balance
Focus
Exposure Compensation
Also Read: How To Update Your iPhone To iOS 8.0.2 To Fix Bugs
Being able to have full control of camera settings means better pictures with better colors. Of course, if you are a professional and know all the options, this is the perfect app for you. But if you only want to take quick pictures with your iPhone, you don't really have to download it.
Download Manual – Custom exposure camera for iOS 8