How to download and install OnePlus One CyanogenMod 11S lock screen on all Android devices. The OnePlus One has a unique ROM full of features. The ROM is called CyanogenMod 11S. No, not 11 but 11S. This is a custom firmware only for the OnePlus One.
The ROM has already been ported to all devices that have CyanogenMod 11 installed. If you also want to install CyanogenMod 11S on your phone, read the tutorial how to install OnePlus One ROM. But if you don't want to install the entire ROM but only want to lock screen, you can install it very easily.
Also Read: How To Get an OnePlus One Without an Invitation
You can install the OnePlus One lock screen on every Android device that is running CyanogenMod 11 custom ROM. Installing the lock screen is a very straight forward process and it takes only a few seconds.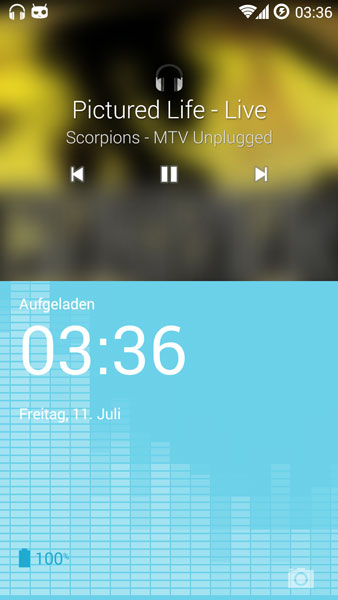 How to install CyanogenMod 11S lock screen of OnePlus on your Android phone
1. Download lock screen file app.
2. Put your phone in Recovery. Usually it is Power + Home + Volume Up or Down button combination.
3. Using Volume Up and Down keys select install ZIP file, select the lock screen file and flash it.
4. Wait a few seconds and reboot your phone.
Also Read: Common Problems With OnePlus One CyanogenMod 11S
When the phone has booted up it will have the new OnePlus One CyanogenMod 11S lock screen If you want to revert and get the stock CM11 lock screen, download and flash through Recovery the revert file.