How to download and install the official CM11S ROM of OnePlus One on all Android devices. The OnePlus One is one of the most demanded and requested smartphones of the year. This demand is simply because of the low price tag the phone has for extremely good hardware and software.
The OnePlus One has a beautiful Full HD display, 3 GB RAM, 13 MP high-resolution camera and the fast Snapdragon 801 processor. With all these high-end specs a user would expect for the phone to cost more than $600-$700 like the Samsung Galaxy S5, HTC One M8 and other new Android devices.
Also Read: How To Hide Caller ID on Android (Unknown Private Number)
In fact, the One costs only $300. That's what makes the phone so wanted. Because there is such a high demand for the phone, not all people can buy it. In fact, the OnePlus One is out of stock most of the times. If you really like the phone and want to taste the new CyanogenMod 11S which has a lot of features, you can do so without even having to buy the phone.
A developer has managed to port the CyanogenMod 11S ROM of the OnePlus One to almost all devices running CyanogenMod 11. The ROM has been tested on many Samsung devices, HTC One and Nexus devices. Actually, probably all high-end devices with CyanogenMod 11 can install CM11S like Galaxy Note 3, Galaxy S4, Galaxy S3, Galaxy S2, Galaxy Note 2, Nexus 5, HTC One and more.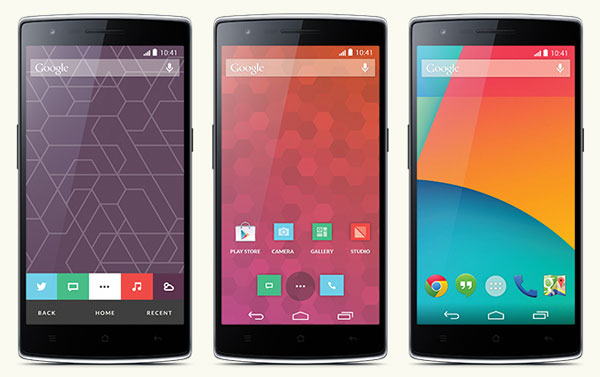 How to install CyanogenMod 11S on your phone
You need:
1. Rooted smartphone
2. CyanogenMod 11 as your current custom ROM
3. Custom recovery installed like TWRP
4. CyanogenMod 11 Gapps (link)
5. OnePlus One CM11S ROM (link)
Guide:
1. If you haven't installed CM11 ROM, flash it through Recovery.
2. Wipe data and factory reset your phone.
3. Flash Google Apps (Gapps) again in Recovery.
4. Then, simply select the OnePlus One ROM and flash it through Recovery.
Also Read: How To Fix & Repair Corrupted Videos Android
Wait until the phone reboots and then enjoy CyanogenMod 11S ROM on your Android phone. Among many features of the ROM, you will enjoy the camera app, lock screen, Hexo theme and AudioFX app for enhanced audio quality. All thanks go to the person who created the conversion file and tutorial.