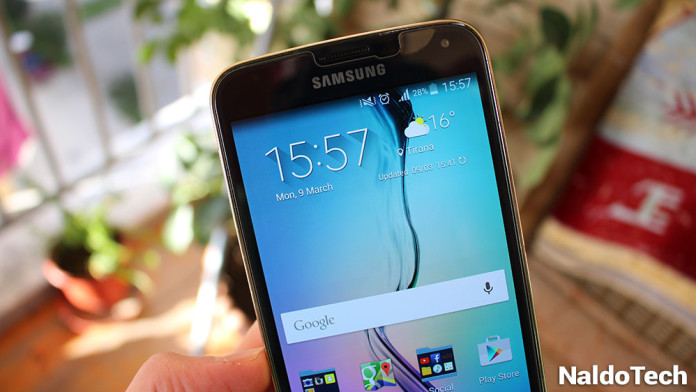 By following this guide, you will be able to install and enjoy the Samsung Galaxy S6 weather widget on your Android phone. The Samsung Galaxy S6 is finally out and it is setting new records of Android devices. It has reached millions of orders and the number keeps increasing everyday.
Those users who haven't managed to get their hands on a Galaxy S6 unit are looking for ways of getting the apps and software bits on their devices. So far, they have successfully managed to do so. If you have a Samsung device running on Lollipop, you can already install official Galaxy S6 applications. Check out this article to learn how to download and install all Galaxy S6 apps.
Unfortunately, that guide doesn't include two things that users want the most, the redesigned Touchwiz launcher and the weather widget. Samsung knows how to create a colorful launcher and weather widget. While the launcher is still not available, you can actually get the weather widget.
Unlike previously ported apps which were exclusive to Samsung Galaxy devices, the Samsung Galaxy S6 weather widget can be installed on Android devices. You can have a Sony, HTC, LG, Motorola or Nexus device and still be able to enjoy the weather widget of the Galaxy S6.
How To Install Galaxy S6 Weather Widget on All Android Devices
Since the app doesn't require a Samsung device or Touchwiz launcher, there aren't any requirements, apart from having all the necessary apps.
You need to download two things, one being the popular widget app called XWidget and the Galaxy S6 weather widget.
Download
Launch the Play Store on your phone and install the XWidget app.
Then, download the Galaxy S6 Weather Widget zip file on your phone.
Extract the zip file and move the extracted folder to XWidget > Widget.
Go to the home screen and launch the XWidget app.
Press the "Local" tab and check if the new widget is there.
Then, go the home screen and go through the widget menu until you find the Galaxy S6 weather widget.