The surround sound mod is becoming very popular lately and another device that was lucky to receive it is the OnePlus One. With this mod, you can make the main speaker which is located on the bottom work alongside the small speaker on the front which is used for phone calls.
The OnePlus is an excellent device with great specifications and low price. It has a fast processor, great screen and 3 GB RAM. And even with these specifications, it doesn't cost a lot.
Also Read: Install CyanogenMod 12 ROM & Gapps on OnePlus One
Because it costs less than other phones of the same category, the company had to compromise some components of the phone to keep the price low. One of these components is the speaker.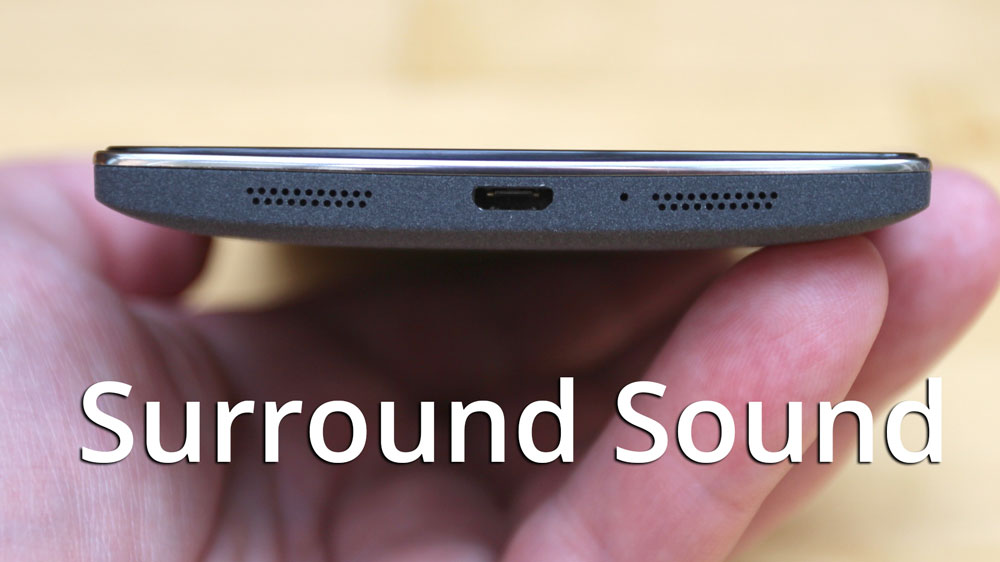 The good thing about the speaker of the OnePlus One is that it is located at the bottom of the phone. This prevents it from getting blocked and muffled when the phone is on the table.
Still, the speaker is not as good as on the HTC One M8 or Sony Xperia Z3 which have stereo dual front speakers.
One way to make the speaker sound better is by installing the surround sound mod. This mod enables both speakers of the phone and makes them play at the same time.
So, if you watch a video or play a song, the sound will come from the main speaker at the bottom as well as from the ear piece on the front. This gives a surround sound like effect. Since there are two speakers, the volume is higher too.
There are three audio mods that you can choose from. They are True Stereo, Triple Mono and Main Mic Mod.
How to install surround sound mod on the OnePlus One
Things you need:
Installing process
Move the file to your phone.
Backup the mixer_path.xml file from system/etc.
Boot into Recovery mode.
Wipe cache and dalvik cache.
Install the zip file.
Also Read: Install Smooth Scrolling Mod On OnePlus One
If you don't want the mod anymore, simply go to system/etc and replace the current mixer_path.xml file with the one that you have backed up.