Google Now Launcher is one of the most popular and used launchers for Android devices. It is mainly used on Nexus devices like the Nexus 4, Nexus 5 and Nexus 7 and also Google Play Edition devices like the Galaxy S4 and HTC One M7 GPE. It can also be downloaded from the Play Store.
With other words, it is the launcher that is used by devices with stock Android version. Stock Google Now Launcher is simple, fast and very responsive. It is a very good launcher and it gets the job done. However, it has little to none features and it can get boring after a while.
Also Read: How To Download and Install Full Android L Theme
Even though it is a great and slim launcher, it lacks a lot of features that other third-party launchers offer like gestures and heavy customization. One of the best Xposed modules for Google Now Launcher, Xposed GEL Settings allows you to completely customize the launcher.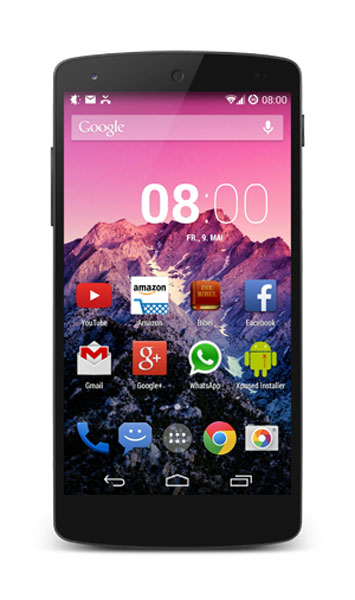 This Xposed Module is available for all devices with this launcher, so all Nexus and GPE devices are supported. Xposed GEL Settings gives you full control over the launcher. You can enable gestures, hide google search bar, install icon packs and change the launcher grid.
GEL Settings Module has just received an update where it enables Android L launcher design and Android L Theme. If you have a device with Google Now Launcher and don't want to install a custom ROM in order to get Android L theme, you can go ahead and install Gel Settings.
To install Android L Theme, you will need:
– Xposed Framework (link)
– Google Now Launcher (link)
– GEL Settings Module (link)
Also Read: How To Enable/Install Android L Navigation Bar
Guide:
1. Download Gel Module using the link above and install it.
2. Go to Xposed Settings and activate the module you just installed and reboot your phone.
3. Open GEL Settings and change everything you want.
4. Once you are done, click refresh and reboot your phone.
5. Enjoy Android L Theme on your device.