There are many reasons why you want to or have already bought an Android phone. Millions of phones are sold everyday because of huge screens, excellent specifications and of course, Android features.
On Android smartphones you can install custom ROMs and mods to make them better, faster and customize them like you want. Thanks to the amazing developers in the Android community, every smartphone has at least one custom ROM while popular devices like the Nexus 5 have more than 10.
Also Read: ElementalX Kernel for Nexus 5 (Android 5.0 Lollipop Support)
The user has a lot of options to choose from. That is the beauty of Android. But, if during the installation process you do something wrong, you can put your phone in a bootloop or worse, completely brick it. While bricking doesn't happen very often, getting stuck in bootloop does, especially on the Nexus 5 which has a lot of ROMs.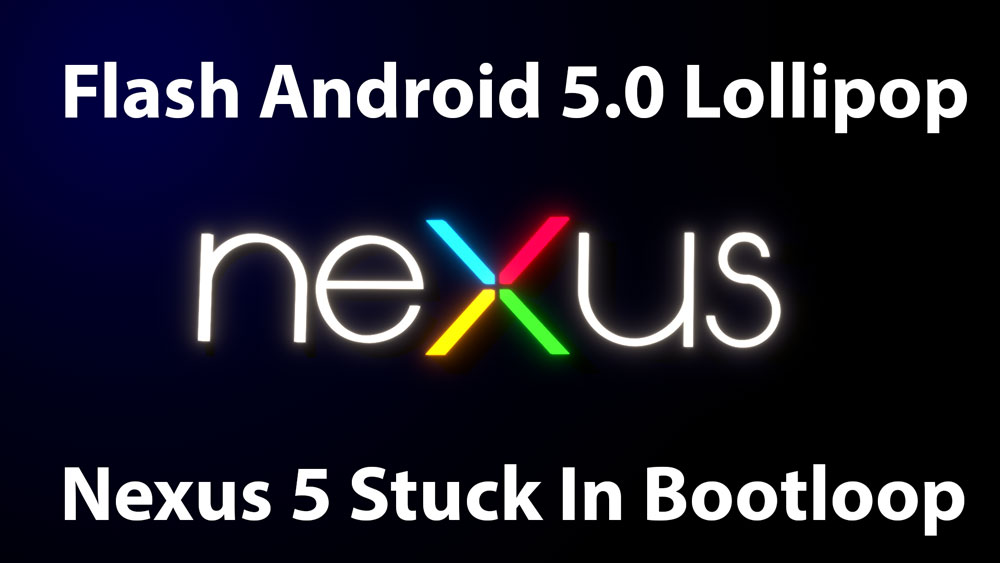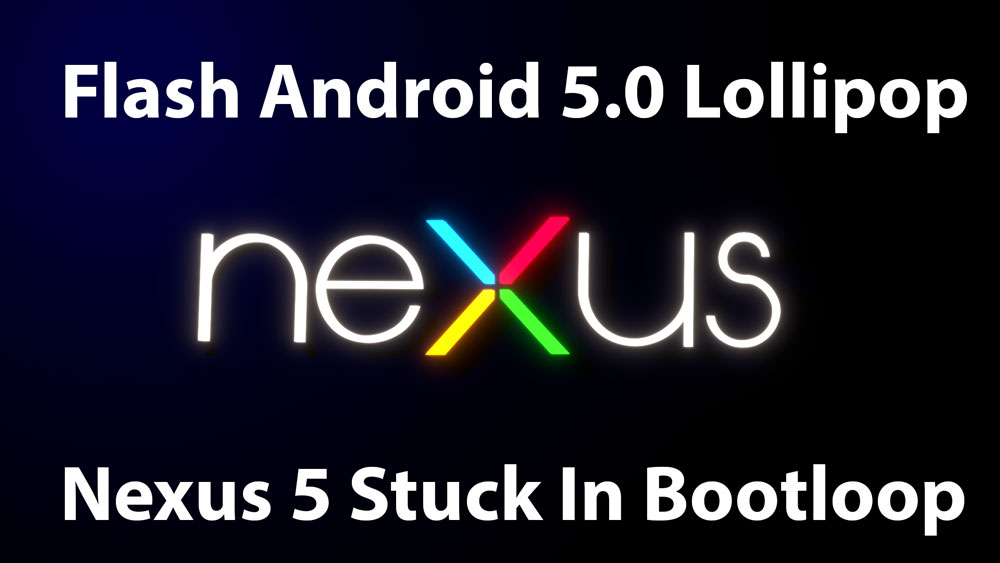 Getting stuck in bootloop can happen for many reasons like deleting a system root file which is required for the OS to run properly or flashing a wrong ROM which is not designed for your phone.
No matter how you break your phone, getting out of a bootloop on the Nexus 5 is a difficult process to do, especially if you haven't made any backup. If you haven't made any backup, all your apps and data usually get deleted. That is why it is recommended to always make a backup before flashing a ROM.
Luckily, a tool has been created by developers over at XDA which makes the process of flashing Android 5.0 Lollipop on a Nexus 5 stuck in bootloop a lot easier.
Also Read: How To Install CyanogenMod 12 ROM on Nexus 5
The tool is very versatile as it works on a Nexus 5 in normal state or when it is stuck in a bootloop or bootlader mode and the bootloader can be locked or unlocked. It flashes the Lollipop firmware within a few minutes which makes everything a lot easier.
Flashing 5.0 Lollipop firmware on Nexus 5 stuck in bootloop
All you need to do is to download the Flash 5.0 N5 Tool tool here. Once you download it, extract the file and you will find all the required instructions there.