Android 4.4.3 update has just rolled out for Nexus devices including the Nexus 5. The new 4.4.3 KitKat update comes in the form of OTA (Over The Air Update). If the new version is available in your region, then go to Settings > About Phone > Software Update and a new firmware should be available to download.
If you haven't received the notification, it means that the update hasn't hit your region yet. In this case, you can download the OTA update and manually install it on your Nexus 5. The new version of Android, 4.4.3 isn't a very big update like 4.4 was but nonetheless it brings some new enhancements and user interface redesigns.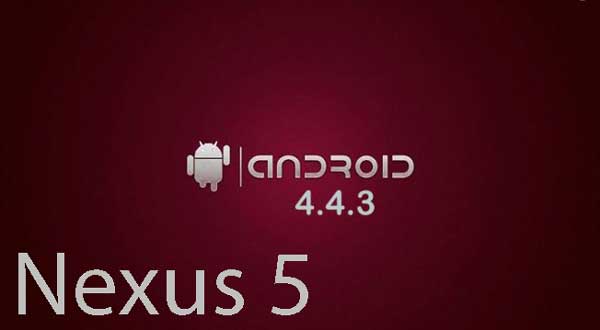 According to Google's change log, Android 4.4.3 brings a new refreshed app dialer experience, improved camera better web browsing experience as well as miscellaneous improvements and bug fixes. If you haven't received the new update for your Nexus 5 yet, follow the guide below.
Requirements:
a) You need to be completely stock, but you have to be rooted.
b) A custom Recovery must be installed (No other modifications)
c) Download KitKat 4.4.3 OTA update file here.
Once you have downloaded the new file, turn off your Nexus 5 and boot into recovery mode. There, select the zip file and flash it like you would normally do with a custom ROM. Reboot your phone and you are done.
Also, for all those who don't want to manually install the new update and are waiting for the OTA notification, make sure you are completely stock. You mustn't be rooted, have a custom ROM or even a simple mod installed. If you are completely, the OTA process won't work correctly. (Original Thread)