How to hide your phone number on iPhone and show Unknown or Private Number instead. Privacy is one of the biggest concerns that everyone has. Today, hearing for stolen accounts and credit cards is something normal and doesn't surprise us at all.
Technology is evolving faster than ever and new things are being invented everyday to make our lives better, more interesting and more fun. But not everything invented is used in our favor. There are many people who try to do the opposite.
Also Read: How To Fix iPhone Not Charging When Overheated
They try to steal accounts, credit cards, email addresses and more. There have been published a lot of articles showing how to secure yourself and your private data from these type of people. If you have an iOS device don't think you are safe and all your data is secure.
There have been always words that iOS is a lot more secure than Android but the truth is that both of these operating systems are equally safe. So, you need to take some precautions to secure your private and important data  on iOS devices.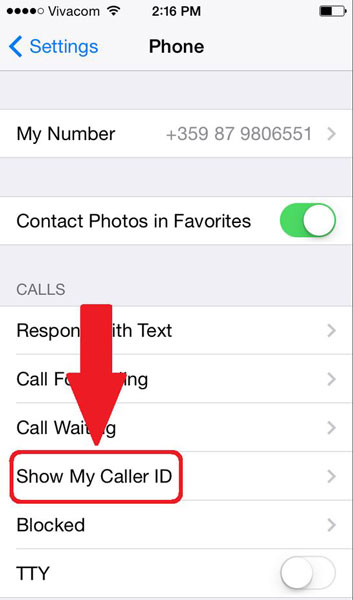 As on the article for Android, the first thing that every smartphone user should do is to hide the phone number. The phone number is one of the most important parts of your phone. It allows you to make phone calls, send text messages and also connect to the internet.
If someone with bad intentions takes your number, he can easily track you. That's why you should always hide your number so every time you call someone, it will show Private number instead of your real one. To hide your number on iPhone, go to Settings > Phone > Show my caller ID. Tap the green button.
Also Read: How To Make Phone Calls Private & Secure on iOS 7 (iPhone & iPad) (Not Trackable)
This will hide your number and no one you call will see it. This is one of the best methods to secure your phone. Also, always be cautious on the internet and visit pages you know that are safe.