In this article we are going to show you how to fix the terrible and annoying Touchwiz launcher lag on the Samsung Galaxy S3. Touchwiz has always received mixed opinions.
Half of the users really like Touchwiz and all its features and the other half hate it because of the lag and performance issues. The problem is that Touchwiz really lags, but only on old Samsung Galaxy devices.
Also read: Stable Touchwiz KitKat 4.4.4 Firmware for GT-I9300 Galaxy S3
On latest Galaxy devices like the Samsung Galaxy S5, Galaxy Note 3 and Galaxy Note 4 which have 2 GB and 3 3G RAM, Touchwiz framework and launcher, both work without any problems. It is smooth and lag free. Basically just like stock vanilla Android.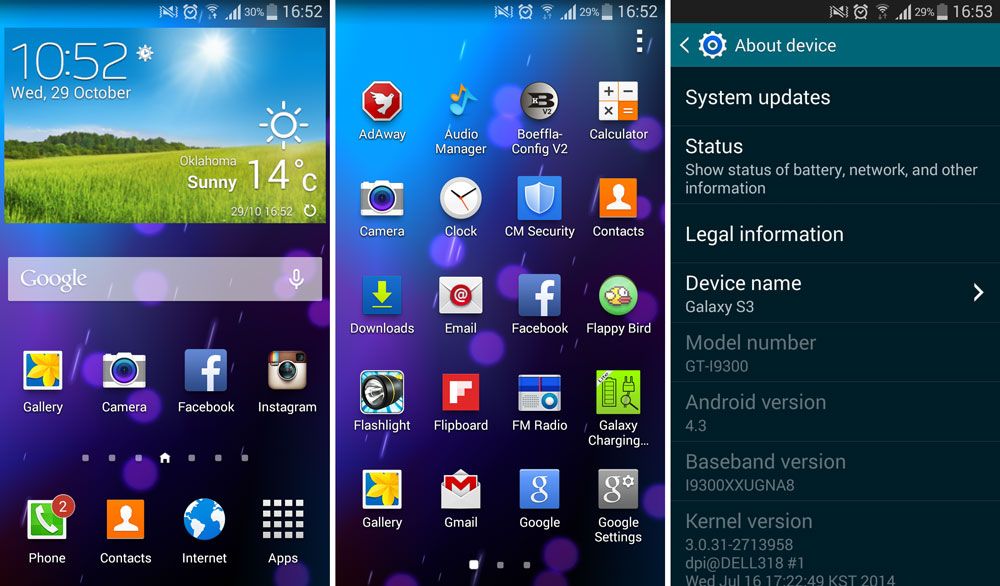 But on older devices like the Samsung Galaxy S3 which has only 1 GB RAM, Touchwiz doesn't work very well. It lags, stutters a lot and the launcher redraws itself many times.
When you are using your Galaxy S3 and press the home button to close the app, the launcher redraws. Widgets and app icons disappear for a few seconds and then they appear again.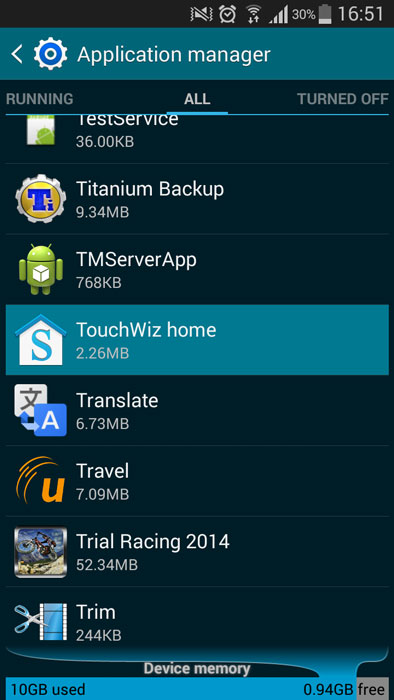 This is annoying because it makes the phone lag badly and it slows down the productivity because the user has to wait for a few seconds to use the phone again.
This happens because Touchwiz is very resource hungry and the Galaxy S3 GT-I9300 with only 1 GB RAM cannot handle it. The launcher has to wait a few seconds for the phone to process all data.
This has always been a problem on the Galaxy S3, but it occurs more on Android 4.3 Jelly Bean and Android 4.4.2 and 4.4.4 KitKat custom ROMs.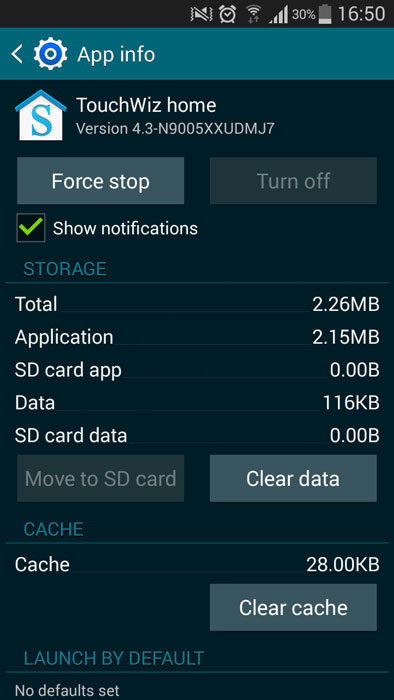 If you are experiencing Touchwiz launcher lag on your Samsung Galaxy S3, there is a fix for that.
Wipe Launcher Data
Unlock your phone, press the icon on the bottom right to go to the app drawer.
Find the Settings app and tap on it. You can also go to Settings by pulling down the notification menu and pressing the Settings icon.
Select the "More" tab and under System Manager menu, select Application Manager.
This menu has all the installed applications of your phone including downloaded and pre-installed apps.
Select All, scroll down until you find Touchwiz home. Select it.
The "App info" menu for the launcher will open. Select Clear Cache and Clear Data.
This will delete all data of your Galaxy S3 launcher. This will make it lighter and will prevent launcher lag.
Also Read: Install Better & Faster Galaxy S3 KitKat Touchwiz Launcher
Apart from clearing Touchwiz launcher data, you can also clear data of the Accuweather weather widget.
Wipe Weather Widget Data
Again, go to Application Manager and select All.
Scroll down, find Weather Widget and select it.
Tap on Clear Cache and Clear Data.