Getting stuck at the boot screen where the phone shows only the Samsung boot animation logo is a very common problem on Samsung devices, especially on latest Galaxy devices like the S5. Basically, when you are stuck at the boot screen you cannot use the phone at all because it doesn't boot to the home screen.
The phone only displays the Samsung boot animation logo and once it is over, it starts again and again indefinitely until you turn the phone off or remove the battery. The phone is considered as soft-bricked when this problem occurs.
Also Read: How To Improve Galaxy S5 Fingerprint Scanner (Tips and Tricks)
This problem usually happens when the wrong custom ROM is installed or when you flash the wrong mods for your device. Fixing a soft-bricked Samsung Galaxy S5 is very easy if you carefully follow the instructions. There are two ways to fix the Samsung Galaxy S5 stuck at the boot Samsung logo screen.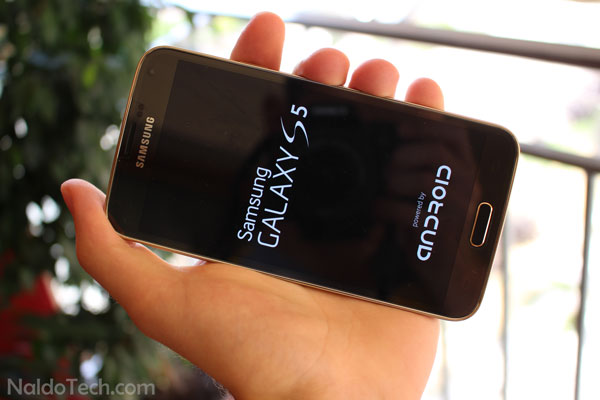 1. Factory Reset
A factory reset is a must thing to do when you install a new custom ROM or flash the wrong mods because the system files get corrupted and don't allow the phone to properly work. That's why it gets stuck at the boot screen.
1. To perform a factory reset, first of all turn your phone off.
2. Press and hold the Power Up + Home + Power buttons until the phone boots up.
3. Release the keys once your phone has booted into recovery.
4. Inside recovery choose "Wipe data/factory reset" option.
5. Reboot your phone.
Also Read: How To Fix TowelRoot "Phone Isn't Supported" Problem
2. Installing Official Samsung Firmware
Another way to fix the problem is to install official Samsung firmware. Just like with the factory reset, you will lose all your installed applications and also will lose root access. Installing a stock firmware is very simple. Download ODIN, the official firmware and install it. Check out our guide on how to install Samsung Galaxy S5 stock firmware here.
Now your Samsung Galaxy S5 has been fixed and should normally boot to the home screen.