Samsung Galaxy Not Registered On Network is the worst and most annoying problem that Galaxy users can experience. Not Registered On Network error occurs on all Samsung phones and doesn't let you to use the SIM card. This way, you cannot make phone calls, send text messages or connect to the internet using mobile data.
There are many reasons why "Not Registered On Network" error happens on Samsung Galaxy devices but the main reason is that the phone doesn't recognize the SIM card. If the phone doesn't recognize the SIM card, then the service provider cannot connect with the IMEI and therefore, it cannot connect to the phone.
Also Read: How To Fix Samsung Galaxy S5 Not Receiving Calls Issue
When your Samsung Galaxy device cannot communicate with the SIM card, it will show the "Not Registered On Network" error. This is the worst problem because it blocks the basic feature of a phone which is making phone calls and sending text messages.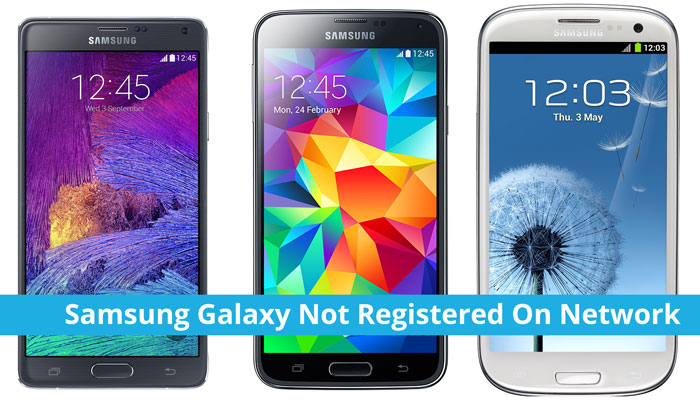 "Not Registered On Network" error is a well-known problem and happens on all Samsung Galaxy devices. It doesn't matter if it is the latest flagship device or a slow end device.
However, these are the devices that "Not Registered On Network" error shows up the most:
Samsung Galaxy Note 4
Samsung Galaxy S5
Samsung Galaxy Note 3
Samsung Galaxy S4
Samsung Galaxy Note 2
Samsung Galaxy S3
Samsung Galaxy Note
Samsung Galaxy S2
Also, the problem occurs on all mobile operators like AT&T, T-Mobile, Sprint, Verizon Wireless,  Vodafone, Airtel, Rogers, and Virgin Media. And it doesn't matter if your phone is rooted or not.
Solutions to Samsung Galaxy Not Registered On Network and No Service SIM Problem
Method 1
The first method has to do with old software updates which might contain bugs related to the SIM card.
Sometimes, users run on very old versions of Android Touchwiz firmware. To fix the problem, you need to update to the latest version of Android available for your phone.
Turn your Samsung Galaxy on.
Go to the app drawer and tap on the Settings icon to go to the Settings menu.
From there, go to System and tap on About Phone.
There are a lot of options but you need to go to Software Update.
Tap on Update Now, download and install the latest version.
Method 2
Samsung Galaxy devices have a lot of development support. There are many custom ROMs that users can install. These devices have a common problem where EFS and IMEI files are corrupted and Baseband Version shows Unknown. This happens because the entire EFS folder, which is responsible for mobile service, is corrupted. Read this guide how to backup and restore EFS partition and IMEI folder. This will fix the not registered on network and no service error on Galaxy devices.
Method 3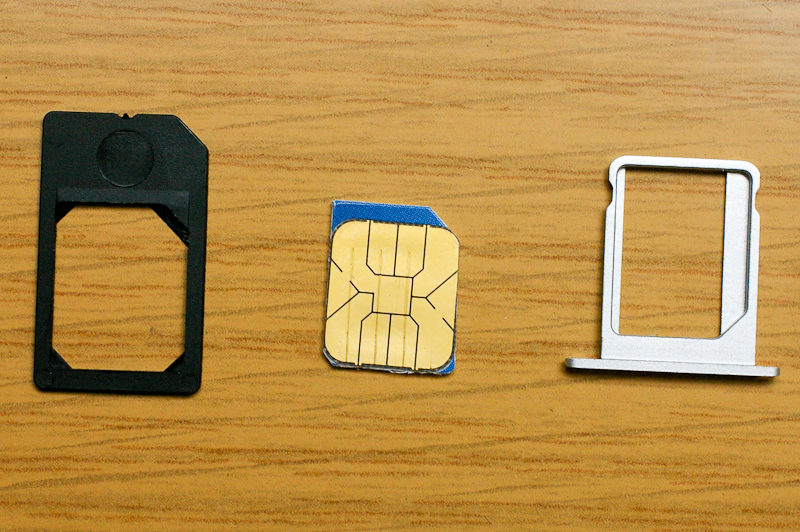 Most of Samsung Galaxy devices require micro-SIM cards instead of the standard SIM card that older phones come with. If you had the old SIM card, you had to cut it in order to fit it in your phone. There are special tools that mobile operators use to cut the SIM card. If you tried to cut the card yourself, then there is a high chance that you have damaged it by accidentally touching the gold part and pins.
Also Read: How To Fix Weak Cell Radio Signal on Samsung Galaxy S5
These are a few solutions to fix the "Not Registered on network" and "no service" error on Galaxy devices. There are other problems that these devices experience. Check our section here to find all problems, bugs and issues with Galaxy devices.