Galaxy Note 3 users are facing with a strange problem. They have reported random reboots, the device restarts unexpectedly. A lot of other people have encountered a boot loop where the device continually restarts. It's not clear what is causing this problem, but what ever it is, one thing is clear that this is a bigger problem. 
This problem makes people wonder how is it possible that a great device like Note 3 with great specs and a lot of support can encounter such a big problem. Note 3 is a device that every one loves. It's not too small and it's not big too. It has a screen that fulfils all users needs. It is really a good device.
Also Read: Dual Boot Touchwiz and CyanogenMod on Galaxy Note 3 (Custom ROMs)
Users say that the random restarts problem has to do with apps trying to update or maybe many apps try to start at the same time and the device is overloaded and can't support it. Mostly it seems to be a software glitch and you have to wait for Samsung to release a new patch that will fix it.  But it can take a long time because Samsung hasn't said anything about this.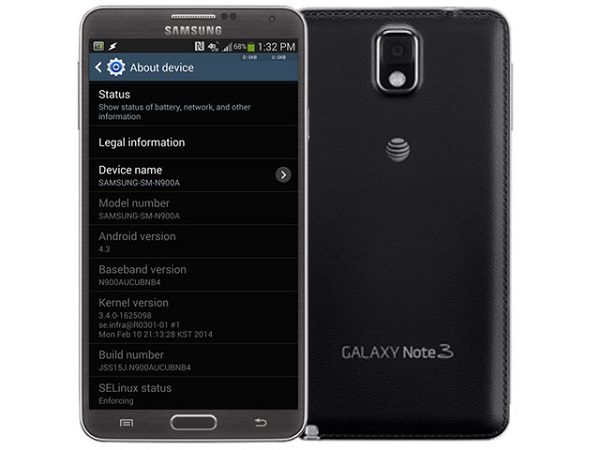 But until the patch comes there are still a few things you can do. Firstly remove the battery and the SD card. Wait a few minutes and put the battery back in and turn on the device. When it is on go to Settings > WiFi  and uncheck Always allow scanning. Restart the device and insert the SD card. Turn on the phone and it should work fine now.
Also Read: Download Ported Galaxy S5 ROM On Galaxy Note 3
If the problem is not fixed, you have to remove the SD card, copy the files in your computer, put it back to your phone and try to format it. Go to Settings > Storage > Format SD card. If you are not able to do this because the device is stuck on boot loop, you can make a factory reset to your Note 3 using the device buttons, but it will delete all the data.
To do a factory reset follow the steps:
Turn off the device
Press and hold Volume up + Home + Power button
When the Galaxy Note 3 logo appears, release the Power button
When you see the Android System Recovery screen release the Volume up and Home button.
Press the Volume down to select Wipe data/Factory reset
Press Power button to select it
Press Volume down to select Delete all user data
Press Power button to select it and wait until it's done
Select Reboot system now and select it with Power button and your device will reboot
If the solutions above don't fix the problem than you have to contact with your retailer and ask for a replacement.