In this article we are going to talk about how to fix the annoying lag on the LG G3, LG's flagship device for this year. The LG G3 is one of the best smatphones at the moment with a blazing fast Snapdragon processor and a super sharp QHD IPS LCD display.
A few LG G3 users have reported lag while using their devices. Apparently the lag is quite noticeable and occurs even when using simple apps such as the browser and camera application. Here are a few ways to make your LG G3 faster and fix the lag problem without having to root your device.
Also Read: How To Fix Quick Battery Drain on LG G3
Background running apps
There are a lot of power hungry applications which can run in the background like Background Sync and Notifications and Live Widget Feeds. All these applications need some space on your phone and they make the device slower which eventually starts to lag. So kill any running processes on the background that aren't necessary.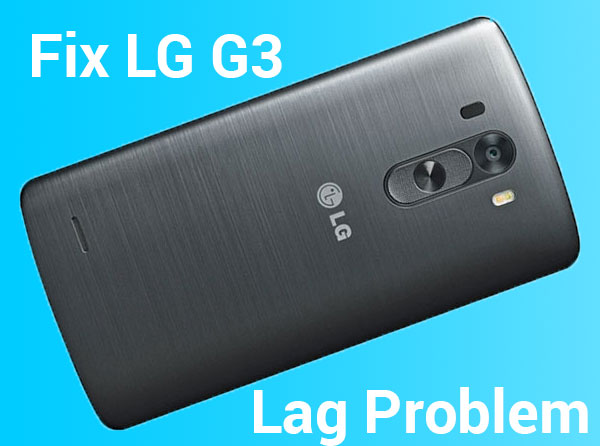 Optimizing the Gaming Experience
If you like to play a lot with your phone and you see that the device is lagging then you have to optimize the phone memory. Again, because there are apps and services that run in background, a lot of memory is being used. To solve this, a good idea is to install Game Booster from Play Store which stops unnecessary background services and apps to release some free RAM in order to increase the gaming performance.
High Temperature Property
Another solution was presented by a member of XDA. He says that this method has worked on the LG G2 and it works without rooting your phone. This is a simple method when you only have to open your dial pad and type the following number once you have found your phone model.
Phone Variants
International –  3845#*855#
T-Mobile – 3845#*851#
AT&T – 3845#*850#
Sprint – 5689#*980#
Also Read: How To Remove/Freeze Bloatware On The LG G3
Step 1. A menu will show up in your screen. Scroll down until you find  "High Temperature Property".
Step 2. By default this option is turned off. You need to turn it on.
Step 3. Turn your LG G3 off.
Step 4. Wait for at least 20 seconds and then turn it back on.
Step 5. Now the phone should work slightly faster than before.