How to fix HTC One M8 charging problem and also quick battery drain issue. Many people have reported quick battery drain and slow charging problems on their HTC One M8 devices. These users are from all around the world so these problems are common and popular.
The HTC One M8 has a 2600 mAh battery which is able to live throughout the day. Not only because it is 200 mAh bigger than the battery of the HTC One M7 but also because of endless optimizations HTC has done to the software. Sense UI is now less intense, it doesn't require a lot of CPU usage and most importantly, it doesn't use a lot of battery thanks to all the optimizations.
Also Read: How To Return HTC One M8 100% Completely To Stock
The new feature called Extreme Power Saving mode is also a big plus for the battery of the HTC One M8. Extreme Power Saving mode greatly increases the battery life of the HTC One M8. You can use your phone for even more than one day with this mode activated because it disables all unnecessary apps and background activities.
Even with all these improvements and optimizations, HTC One M8 users are still experiencing huge battery drain and slow charging. Apparently, the HTC One M8 doesn't charge with full speed. Even when it is charging, the battery level actually decreases instead of rising.
Not only slow charging, but also many HTC One M8 devices can't hold a full charge for a long period of time. Even when you leave the phone at the table at 100% battery left before sleep, on the morning the battery level will be very low at around 50%. Loosing 50% of battery overnight on the HTC One M8 is not a good thing.
Here are a few solutions to fix HTC One M8 battery drain.
1. Enable Extreme Power Saving Mode
Of course, this is the most obvious solution. If you really want batter battery life and fix battery drain you should enable Extreme Power Saving mode. If you don't use your phone for many intensive tasks, you should enable the power saving mode.
It will greatly enhance battery life and it will also decrease HTC One M8 overheating problem because it disables all background processes and useless bloatware apps.
2. Disable bloatware applications
Bloatware applications also use a lot of battery juice. If you don't want to activate Extreme Power Saving mode because it reduces the performance of the HTC One M8, you can simply disable or uninstall all unneeded apps.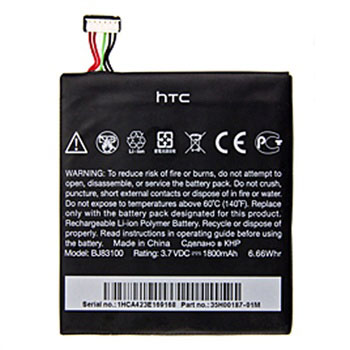 Bloatware apps are basically normal applications which are built-in to the HTC One M8 and can't get removed easily. They don't offer many things for users so they waste precious memory space and battery. Check out our article to learn how to disable and uninstall bloatware apps on the HTC One M8.
3. Calibrate battery
Calibrating the HTC One M8 battery will increase its life. Calibrating the battery is a good idea for many devices. Sometimes, the battery can get stuck and it doesn't charge properly. A calibration will reset the battery and will make it like new. Check out out article to learn how to calibrate HTC One M8 battery.
Solutions to fix HTC One M8 Slow Charging Problem
1. Use different charger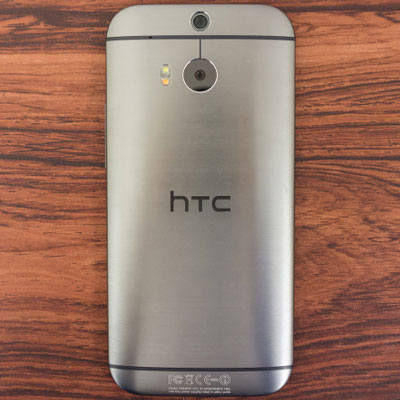 Use another charger besides the stock cable. The stock charger can be damaged or broken which leads to slower charging than the normal rates. Use a good cable which has at least 2 Amps of power. A new charger will charge the HTC One M8 a lot faster than the old damaged one.
Also Read: How To Fix HTC One M8 Bootloop (Stuck at Boot Screen)
2. Clean charging port
The charging port of the HTC One M8 can get very dirty. Dust and dirt can get inside the charging port. This will prevent the charger from getting inside the phone correctly. To clean the port, get a toothpick or needle and gently put it inside and start moving the pick slowly.
This will remove all the dust and dirt that is inside the phone and will fix the slow charging problem on the HTC One M8.