How to fix broken and unresponsive home button of your Samsung Galaxy S5, Galaxy S4, Galaxy Note 3 and Galaxy Note 2? All of these flagship devices from Samsung have the same button layout. They have three hardware buttons from which two are capacitive and the third one, the home button which is clickable.
Samsung has always used this button layout and many people have liked it. The only change the Korean giant has made is that the menu button has been replaced with the recent apps button on the Samsung Galaxy S5. Now, the menu can be accessed by long pressing the recent apps button.
Also Read: How To Check Samsung Galaxy S5 CPU & Battery Temperature
A problem that these phones have is the home button. After a few months or even after a year of use, the home button stops working properly. The home button becomes unresponsive and sometimes it doesn't work at all. There are a few reasons for this problem.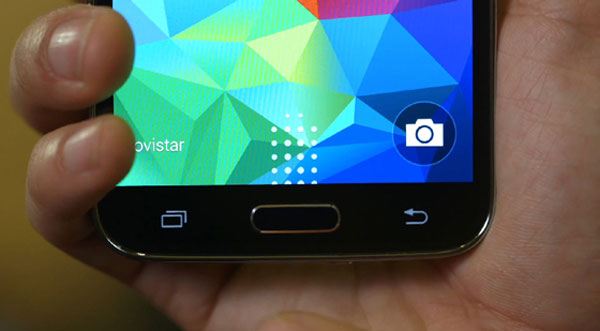 First of all, it might be a software problem. Sometimes, a software bug might corrupt the home button from working properly. To fix it, turn your phone off and boot it into Recovery Mode. There, wipe cache and Dalvik Cache, if that doesn't work, try a full factory reset.
Another reason is the dust and other small things which go under the home button. All the dust which is inside breaks the connection between the button and the circuit. This way the button becomes unresponsive. The dust prevents it from working correctly. To fix it, take a small microfiber cloth and try wiping the home button.
Also Read: How To Enable Quick Glance and Smart Scroll on Samsung Galaxy S5
Turn your phone upside down and click the button repeatedly. This way, the dust which is inside will fall. Another way is to take again a microfiber cloth and wet it with pharmacy alcohol and start wiping the button. The alcohol will remove any dirt or dust inside.