Is the camera app on your iPhone 5s force closing and crashing a lot lately? The iPhone 5s has been considered as one of the best smartphones with the best operating system, iOS. Applications rarely crash, the performance is great and there is not a single lag and slow down like on some Android devices.
But because applications rarely crash it doesn't mean that they don't crash at all. In fact they crash a lot more than you think. One of the applications which crashes a lot is the camera app and this problem is happening more and more especially on the iPhone 5s and iPhone 5 with iOS 7 and iOS 8.
Also Read: How To Break/Destroy iPhone 6 Sapphire Display in an Easy Way
Basically, when you press the camera icon on your iPhone, a black screen will pop up and then the phone will automatically go to the home screen.When you try to open the camera again, the same thing will happen. Even if you reboot the phone, the problem will still persist.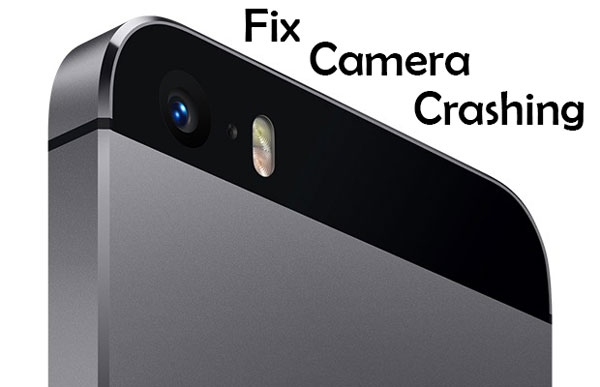 There are two simple ways you can fix the camera crashing (force closing) problem on your iPhone 5s and iPhone 5 with iOS 7 and even iOS 8 Beta.
1. Hard Reset
The easiest and fastest fix is to hard reset your iPhone. To reset your iPhone, hold and press at the same time the power button and the home button. The phone will turn off and then it will automatically reboot. Keep pressing the buttons until the phone boots up. This should fix the crashing problem.
Also Read: Funny Galaxy S5 AD Bashing iPhone's Low Battery Life
2. System Restore
The system restore is basically the fix for everything. It deletes everything on your phone but it fixes any possible problem. To restore your iPhone, connect it to your computer and select your phone on iTunes. Click the Restore button and don't touch your phone until the process has been completed.
These are two simple ways to fix the camera problem on your iPhone. Now the camera app won't crash or force close anymore.