How to fix Android 4.4.4 KitKat email app has stopped problem on different devices like Nexus, Samsung Galaxy, LG and Sony Xperia. The email has stopped problem is a common problem on Android, especially on the latest 4.4.4 KitKat version.
Android L is just around the corner to get officially announced which brings a long list of improvements over Android 4.4 KitKat. But once Android L gets released, the problems on Android 4.4.4 KitKat should be fixed even without an update.
Also Read: How To Use Facebook Messages Without Messenger App
Smartphones are used for many things like watching videos, taking pictures, capturing videos, browsing the internet and of course, sending and receiving text messages and emails. To send emails, you have to open the stock email app and type your message.
But many users are reporting that they are unable to send emails because the email app keeps crashing and force closing. Apparently, this is a known problem and it is expected to get fixed on the next version which is Android L. Until then, follow the simple solutions below to fix the email app problem.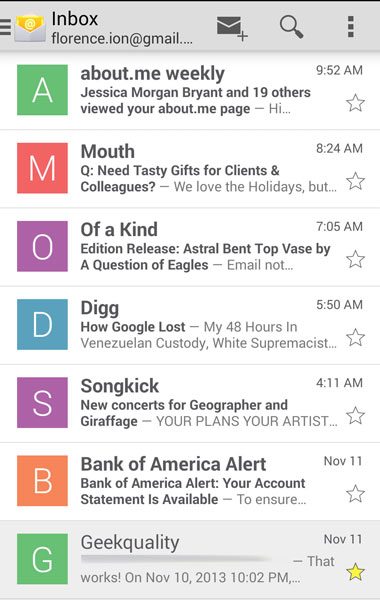 1. Uninstall any third-party email applications
Delete and remove any other email applications besides the stock one. Sometimes, multiple email applications can conflict with each other which casuses force closes and problems. To make sure that other applications are causing this, delete all other apps that are used to send emails. This will fix the problem.
2. Use other email apps
If uninstalling other downloaded apps doesn't fix the problem of the stock email app, you can use apps from the Play Store. There are a lot of good applications that do the same things as the stock app that your phone comes with.
Also Read: Download & Install Android L Dialer App
3. Wipe data and cache of the stock email app
The best way to fix the problem is to wipe data and cache of the application. The email app can get corrupted and doesn't work properly. To wipe data and cache, go to Settings > Application Manager > All Apps and search for the email app.
Select it and click Wipe data and Wipe cache. Reboot your phone. Now the email problem on Android 4.4.4 KitKat has been fixed and the app should work correctly.