Now you can easily find, add and save different color codes on your Android device. There are hundreds, thousands of colors available on the internet. Different websites, applications and photos have different colors than we don't even know what they are.
Of course, there are the main colors that everyone knows: Blue, Yellow, Red and also secondary colors: Green, Orange and Purple. But these colors are only a fraction of what websites and applications use. If you want to make a beautiful site or application you need to use other colors than the primary ones.
Also Read: How To Open Apps From Lock Screen On Android Devices
But there are so many colors available that it is an impossible mission to remember them all, especially their codes. Every different color palette has its own unique code so every time you want a new color you can easily select the desired color by simply typing the code.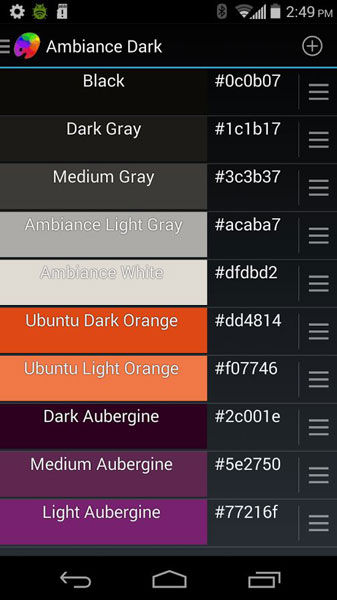 But as said above, remembering all the codes of your preferred colors isn't an easy thing to do. That's why you should use your Android smartphone. Your phone can remember all the codes for you. You can download the application on the Play Store called OpenPalette.
Also Read: How To Speed Up All KitKat (4.4) Android Devices
With this app, you will never have to worry ever again for forgetting the code of a specific color. You can  add as many color palettes as you want and you can create a new color by either typing the code or dragging the color slider. The best part is that you can even name the colors you have saved.
Download ColorPalette here.